Yields: 1 | Cooking Time: 20Min | Difficulty Level: Easy
Bianca appreciates salmon and, together with the soil, is one of her favourite fish. In this recipe I also add one little potato and some peas, making it more tasty.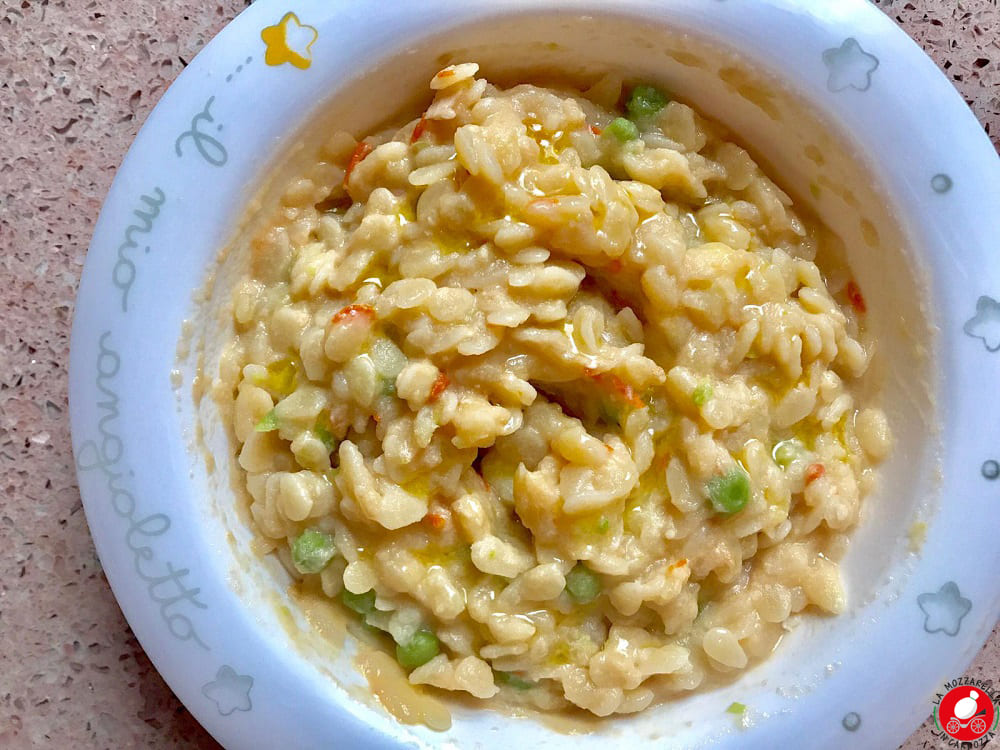 - Cook the salmon, the potato (you diced before) and the cherry tomatoes boiling them for about 15 min.

- Once cooked, mix them in a blender. In the same water cook the baby pasta together with the peas.

- Drain them and add the cream of salmon and potato.

- Season with some extra virgin olive oil adding (if necessary) some hot water.