Yields: 4 | Prep Time: 15Min ~ Cooking Time: 30Min | Difficulty Level: Easy
Chickpeas and spinach soup is perfect served hot with some toasted bread cubes, or with some baby pasta as well, if your children prefer. It is a nutritionally complete dish, Leo and Bianca really love its creamy consistence and they always ask me more. Actually, I really do love too!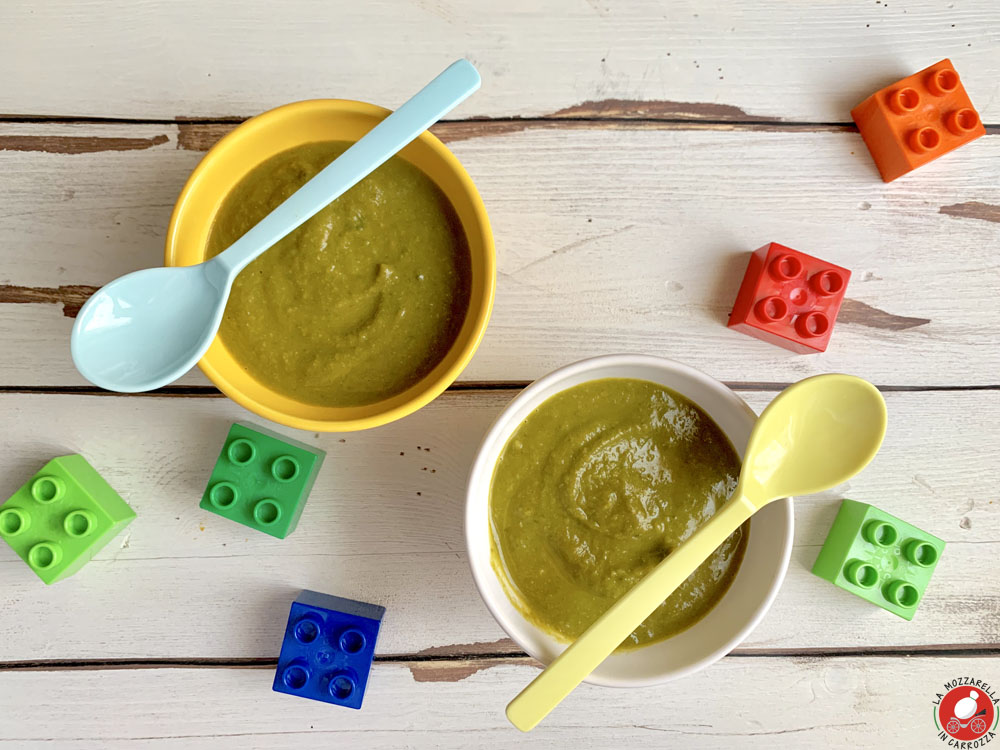 - If you use canned chickpeas, rinse them very well. Rinse spinach too and let them drain in a colander. Cut pumpkin into cubes.

- In a large saucepan, let 1tsp of chopped onion stir fry in 2 Tbsp of EV Olive oil.

- Add the pumpkin cubes and the chickpeas, stir and pour in some boiling water to cover the vegetables. Add a pinch of salt and cook ten minutes.

- Add spinach and boil until everything is soft and combined.

- Blend the soup until creamy and serve with some EV Olive oil and toasted bread.