Yields: 7Crêpes | Prep Time: 3Min + 2h Chilling ~ Cooking Time: 2Min | Difficulty Level: Easy
As soon as my children saw these funny "trees" into their dish, they started to laugh. They're right: mum is not good at doing decoration. Anyway, I know that the most important thing is using a bit of fantasy and something always comes up! Last week Leo asked me to make crepes but I need the flour to prepare a cake. So I've thought: "why don't using the chickpeas flour?" Delicious result, my children really appreciate them!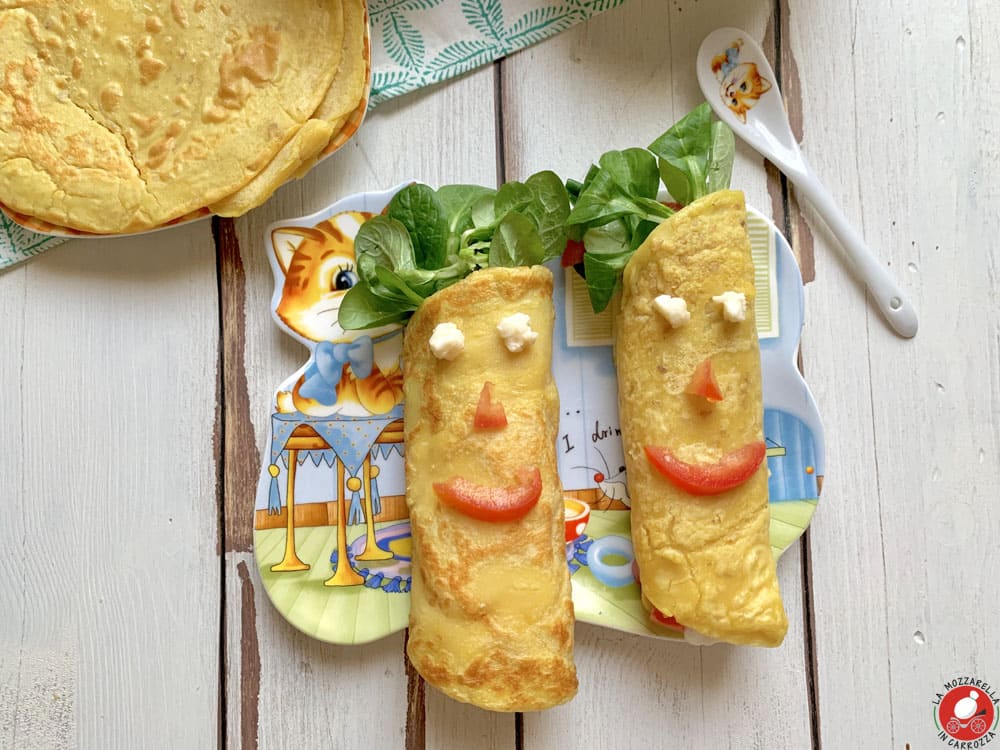 - Put the flour in a bowl and pour in half of water. Whisk until creamy and with no lumps.

- Add the rest of water, stir and cover with some plastic wrap. Chill in the fridge for about 2 hours.

- Once chilled, add the sesame seeds, a pinch of salt and one teaspoon of extra Virgin olive oil. You can also add a pinch of turmeric.

- Grease a non stick pan and pour in 1/4 cup of batter. Cook for about 1/2 minutes per side.

Your crepes are ready! Fill them as you like, we choose tomatoes, mozzarella and salad!