Yields: 1 | Cooking Time: 5Min | Difficulty Level: Easy
A mother is always able to find a solution to every problem. For example, I made these cuscus balls after Bianca didn't eat what I'd cooked for lunch: cuscus with 'pesto' of broccoli. It was so good and I felt really upset. Than, I decide to use my imagination and create these balls: she has eaten all of them!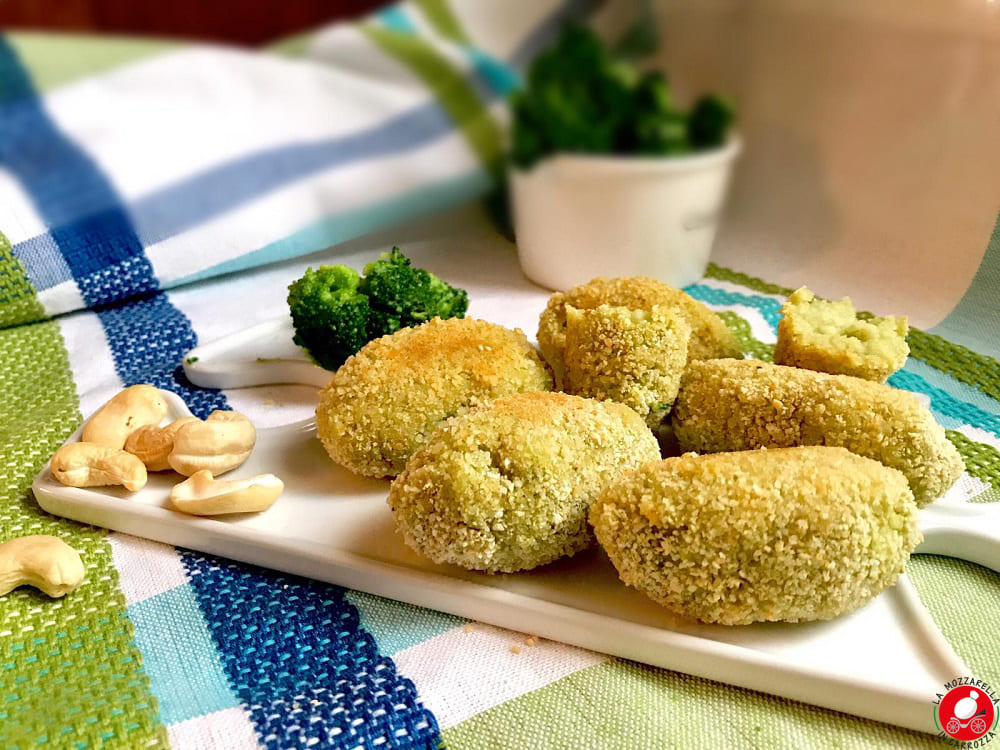 - Put the cuscus in a saucepan. Add 50 ml of stock (I used the water where Broccoli boiled). Cover it and let it rest till cooked.

- Meanwhile make the broccoli pesto: place the broccoli florets, the cashews, the grated cheese and the oil in a food processor and mix until blended. If necessary, add some water or stock. Pour your pesto into the cous cous and stir to combine, than Let it cool.

- Once ready, add one tablespoon of breadcrumbs so that it will be easier to roll the cuscus mixture into balls. Roll them in the breadcrumbs.

- Line a baking tray with parchment paper and place on it the balls. Sprinkle with some extra virgin olive oil.

- Bake at 180 degrees until they are browned.