Yields: 8 Fish fingers | Cooking Time: 5Min | Difficulty Level: Easy
Making homemade fish fingers is very easy: very few ingredients for the batter, fresh fish and a crunchy coating will give you a delicious final product! Children will love this homemade version of fish fingers and they can even help make them too. You can also make them in advance and freeze so that you can use them later!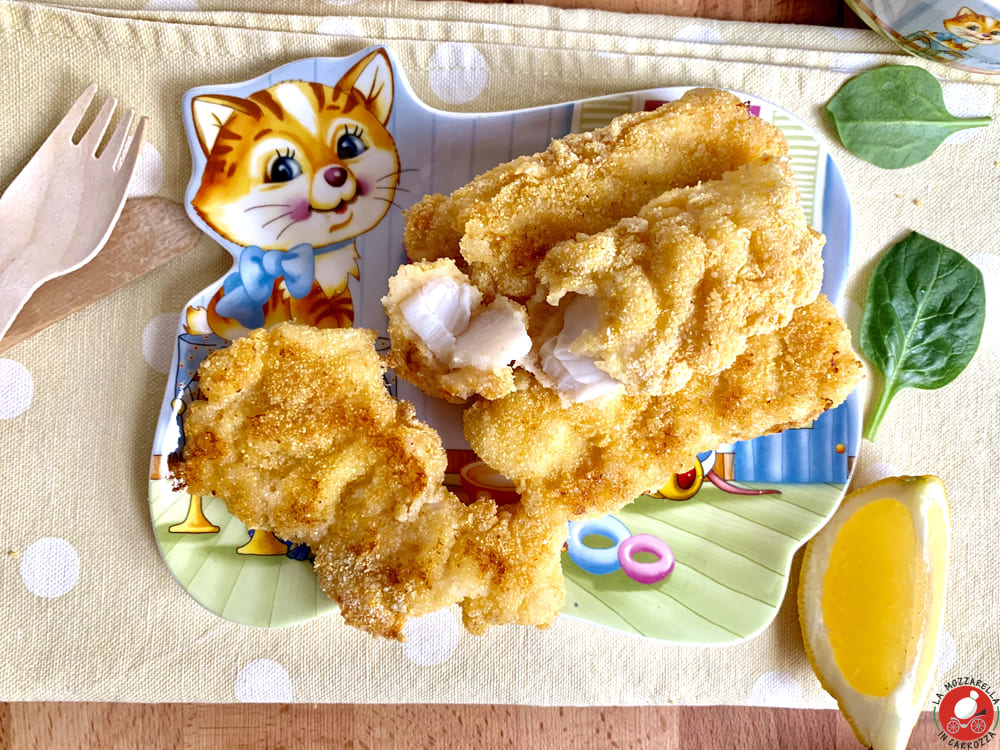 - Make the batter: whisk the flour, the sweet paprika and a pinch of salt in a bowl. Add water and stir to remove the lumps.

- Slice the fillet lengthwise into fingers. Dip each of them into the batter, covering all the sides.

- Roll the fish fingers into the mixture of breadcrumbs, corn flour and grated cheese.

- Arrange them on a baking tray lined with parchment paper and sprinkle with some Extra Virgin olive oil.

- Bake at 200 degrees for about 5 minutes, until golden.