Yields: 25 | Prep Time: 30Min ~ Cooking Time: 10Min | Difficulty Level: Easy
My children love legumes but it is possible that sometimes they don't appreciate them. Then, I think you have to try these lentil meatballs, perfect to be dipped into ketchup or in a Greek yogurt sauce, simply seasoned with extra Virgin olive oil and salt. Their crunchy crust will be irresistible and your children will love them.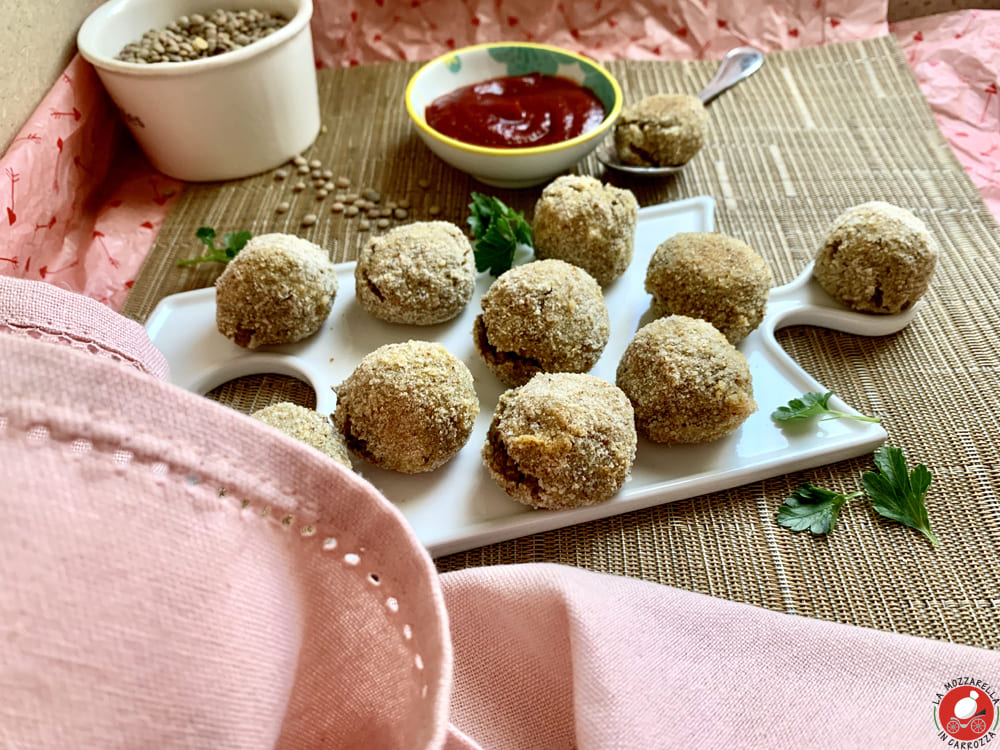 - Cook lentils following the cooking time on the package. They should be tender and not too liquid.

- Put the lentils, the boiled potato, the grated cheese and a pinch of salt in a mixer. Pulse until everything is combined, add some breadcrumbs is the mixture is still too wet.

- Shape 25 little balls, roll into the beaten egg, then into the breadcrumbs. Arrange them on a baking tray lined with parchment paper, season with some extra Virgin olive oil.

Bake at 180 degrees for 10 minutes, until golden brown.