Yields: 20 | Prep Time: 15Min ~ Cooking Time: 20Min | Difficulty Level: Medium
The afternoon snack is a very important meal for my children. I really do love preparing homemade cakes, choosing naturals and healthy ingredients. Like these muffins: delicious and so fluffy! Your children will love them!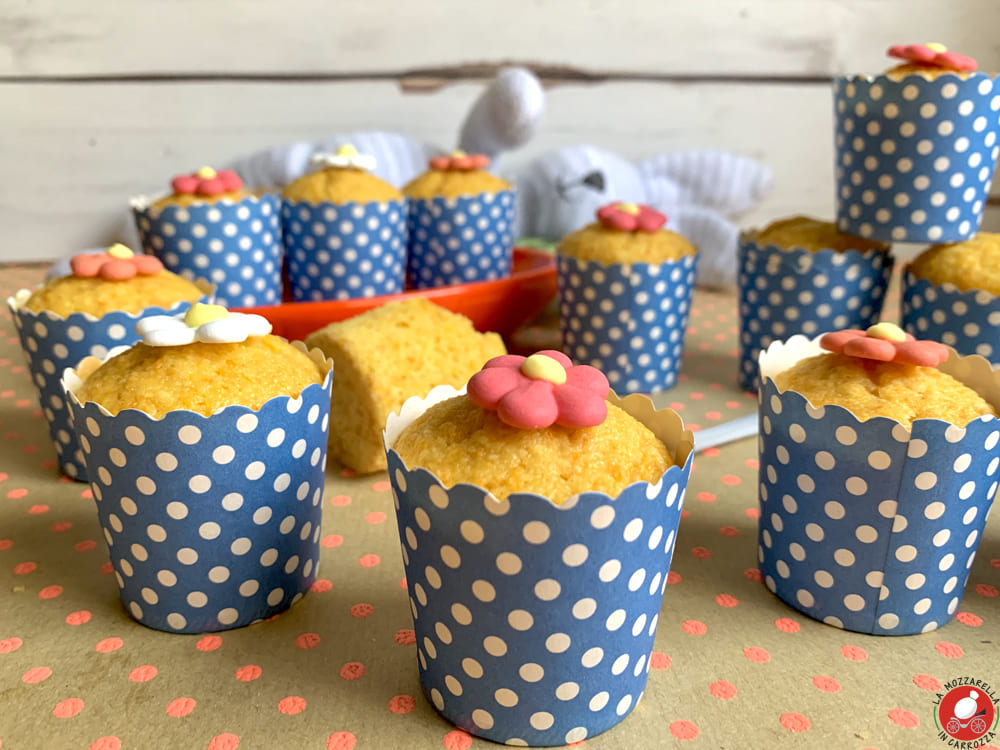 - Beat eggs with the sugar until fluffy and doubled in volume.

- Add the grated carrots, the oil and the lemon juice.

- Sift the flours with the baking powder and add to the mixture.

- Pour the batter into the muffins ti. And bake at 180 degrees for 20minutes.