Yields: 18 | Prep Time: 15Min ~ Cooking Time: 1/2Min | Difficulty Level: Easy
I really have lot of fun making dishes for my children, even if they usually eat our same meal. When it happens, I try to pay attention to all the details of presentation. Today, I make these lovely pancakes-Bear with pumpkin, garnished with creamy cheese and olives. So fluffy and delicious! Try them also with jam for a sweet version.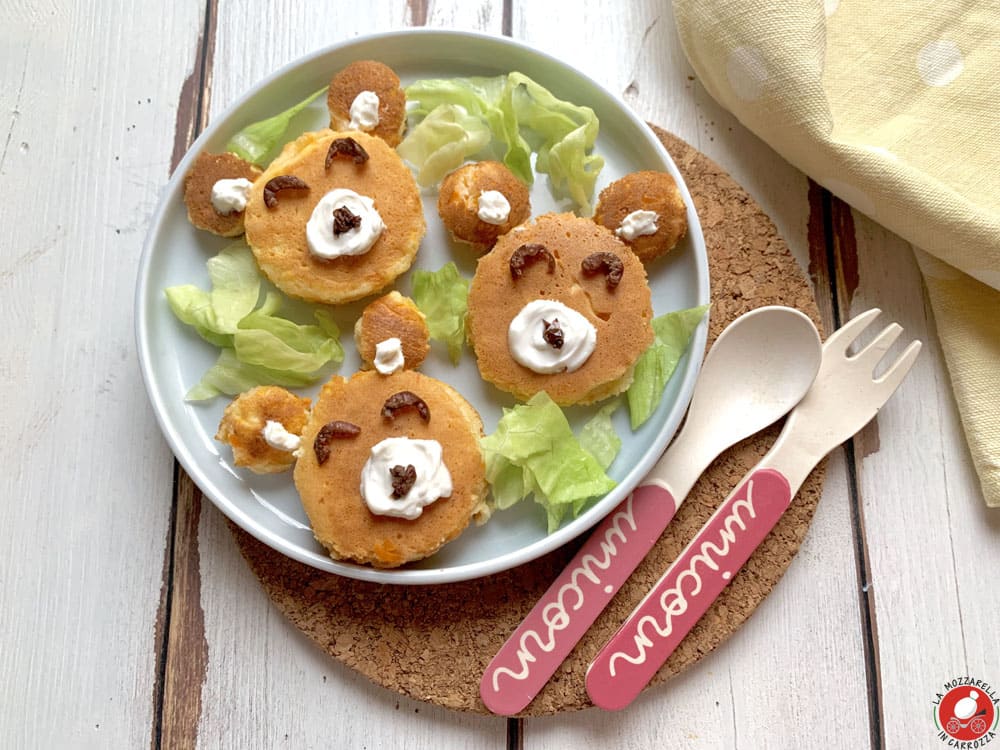 - Cut pumpkin into small cubes and cook with some water until tender. Use a fork to reduce it in a creamy purée.

- Mix the flour with the baking powder. Into another bowl mix all the liquid ingredients: pumpkin purée, oil and milk. Add the dry ingredients to the liquids and stir to combine.

- Whip the egg whites and gently add them to the pancakes batter

- In a non stick frying pan start to cook your pancakes, three at a time. When they start to make bubbles, turn them over and finish to cook. Arrange on a large dish and serve with creamy fresh cheese.