Yields: 4 | Prep Time: 2Min ~ Cooking Time: 10Min | Difficulty Level: Facile
I am an expert in pesto sauces. I think it is the easiest way to make children eating vegetables in a tasty and healthy way. Two ingredients are indispensable for me: cheese and dried fruits. This pesto is such a sly pesto not only because it is made of zucchini and spinach but also because it is very quick to make. You can prepare it when pasta is cooking!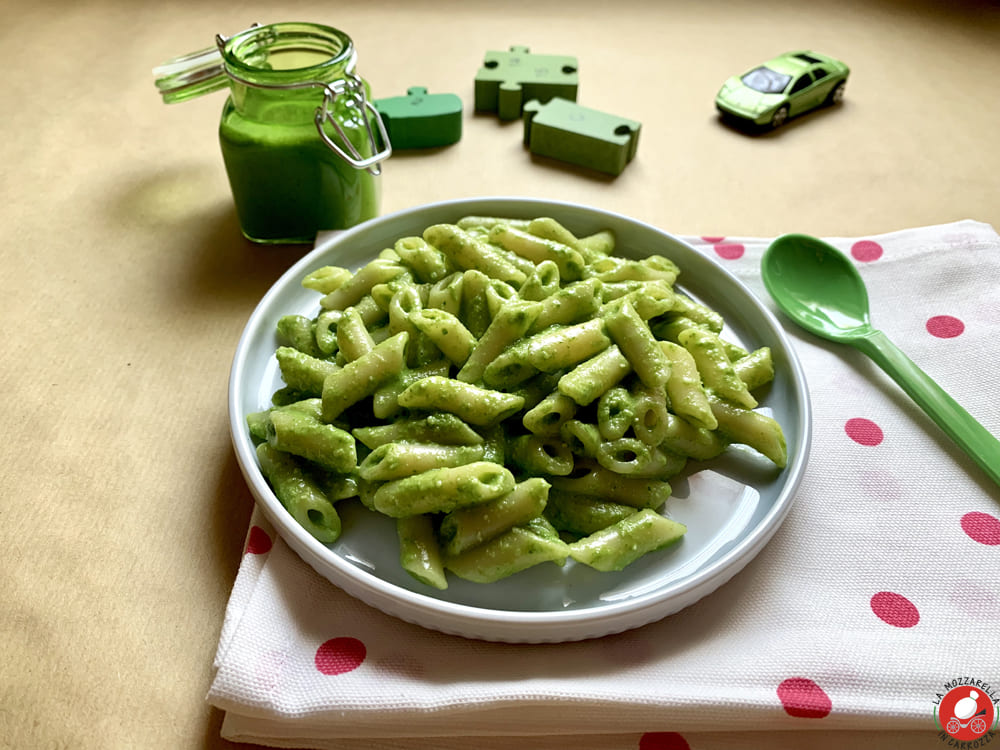 - Rinse baby spinach and zucchini. Cut them in small pieces and mix with the other ingredients in a blender. Add a pinch of salt and check the consistency: if necessary, add some cold water.

- Meanwhile cook pasta and once ready, drain and season with pesto.

Stir and serve immediately!