Yields: 4 | Prep Time: 10Min ~ Cooking Time: 15Min | Difficulty Level: Easy
My children really love when I make new recipes for them, especially when it is something good, tasty and beautiful to see. This "pizza" is made with polenta but it looks like the classic "Margherita" and tastes like it too. Try it!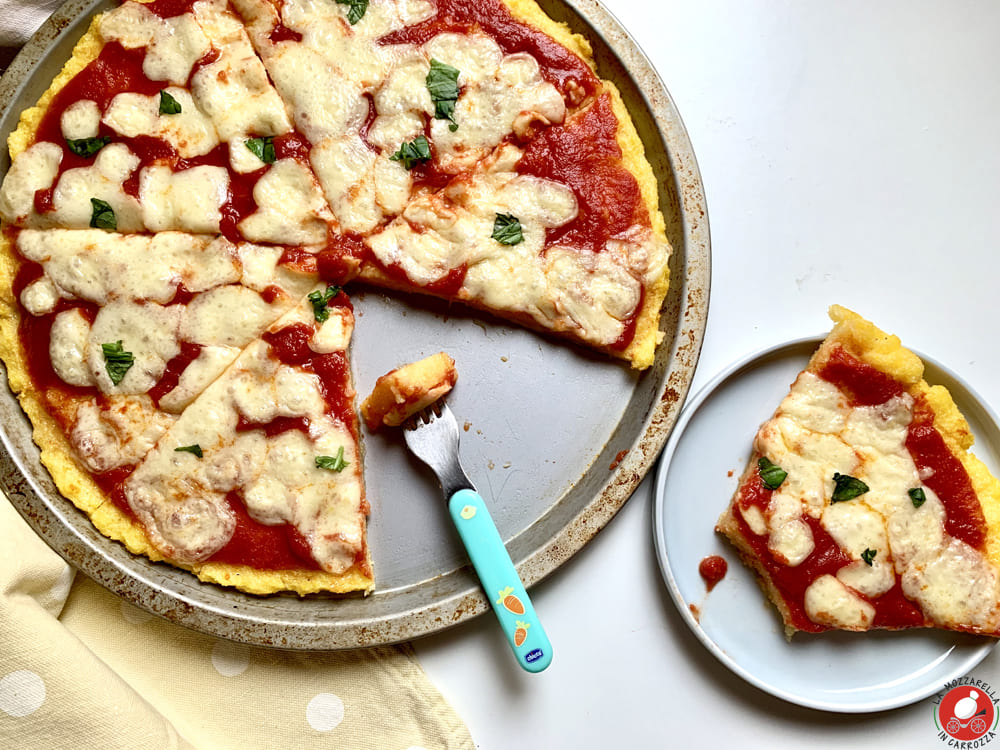 - Bring ti a boil the water, stir in salt and the corn flour, mix with a whip.

- Cook until thick and according to the time written on the packaging. Once ready, turn off the heat and pour your polenta over two round baking trays, covering the bases.

- Season the tomatoe sauce with extra Virgin olive oil, salt and oregano then put over the polenta. Bake 10 min at 200 degrees.

- Take the pizza out of the oven, add the mozzarella cheese and bake 5 min until melted.