Yields: 30 Cookies | Cooking Time: 10Min | Difficulty Level: Easy
A different way to eat pumpkin: use it as an ingredient of cookies. It gives such a sweet flavour that you can reduce the amount of sugar. We really appreciate them, they are perfect for this period of the year or for an halloween party!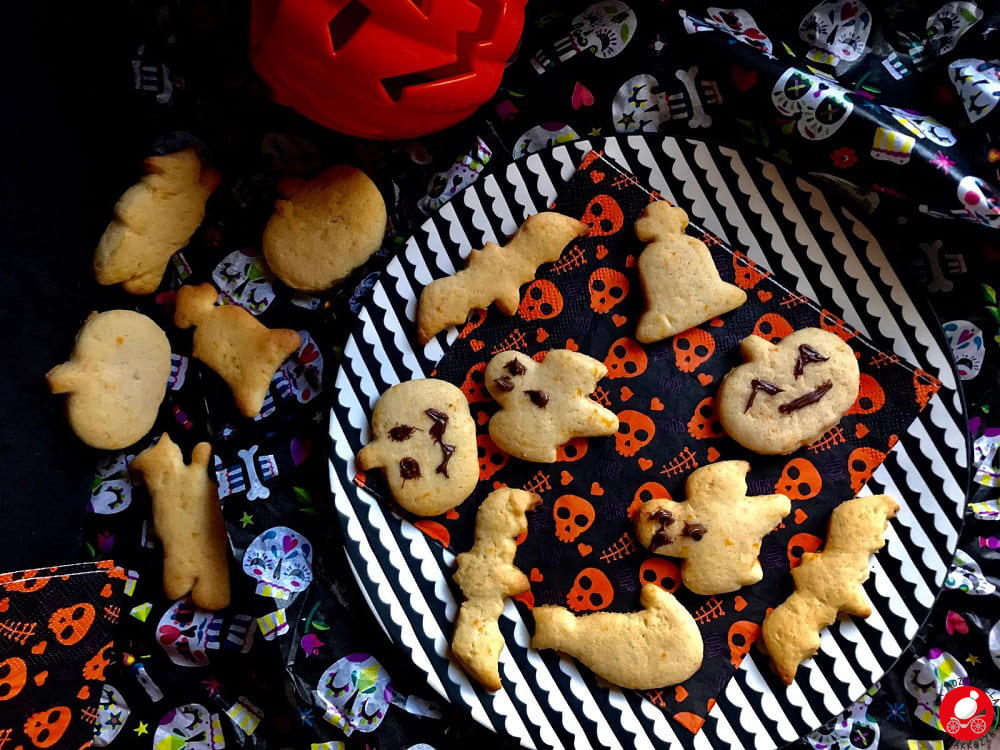 - Put the pumpkin on a tray (lined with baking paper) and bake to 200 degrees, till it will be soft.

- In a blender, stir the flour, the baking powder and the pinch of salt with the butter and the oil.

- Add the pumpkin (cold and smashed with a fork), the sugar and the yolk.

- Mix all the ingredients till they are combined and well blended. Add flour if necessary.

- Chill the dough in the fridge for an hour at least.

- Roll the dough between two baking papers and create the shape you like the most.

- Place the cookies on a tray and put again in the fridge to rest.

- Bake them to 180 degrees for 10 min. Let the cookies cool before eating or adorning them.