Yields: 1 | Cooking Time: 10Min | Difficulty Level: Easy
Soup is one of those recipe that saves you if your children don't eat vegetables and don't like to see them in their dish. I like changing the colour of my soups, so there is the orange soup, made with pumpkin, the green soup that is made with the spinach or the brown one with legumes. You can use every kind of vegetable, just remember to change very often your recipe so that your children can experience new tastes.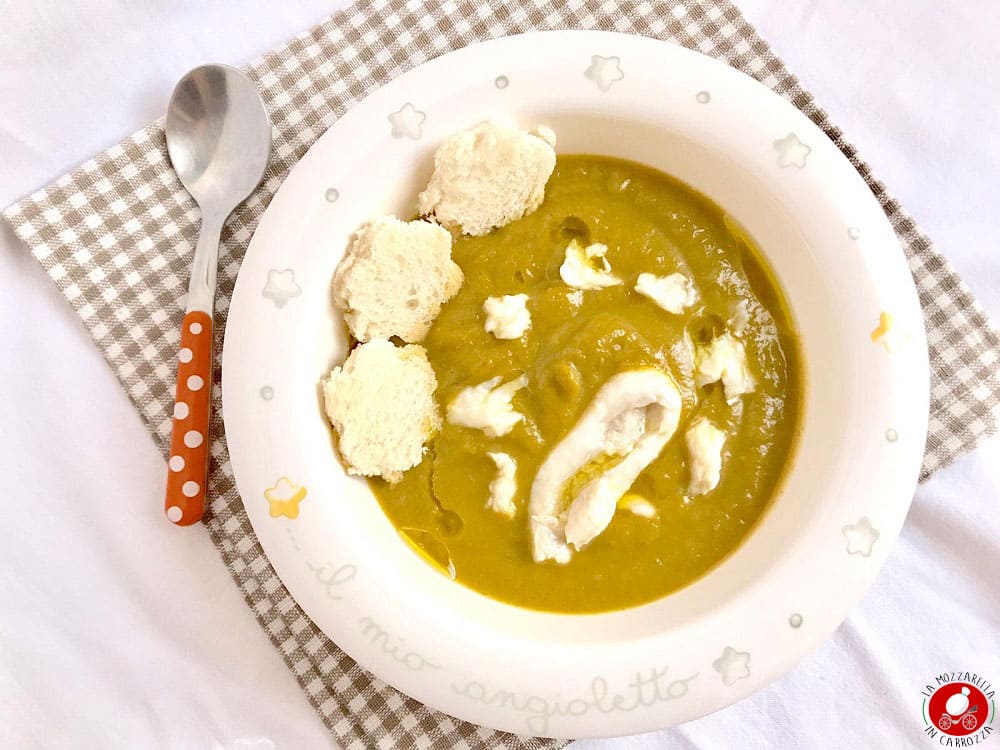 - Start chopping the vegetables into equal size pieces and cover them with water.

- Add the celery, the bay leaf and the tomato sauce, than the frozen spinach and peas.

- Cover with a lid and cook till everything is ready.

- At the end, add the extra virgin olive oil.

- Use a mixer to blend the soup that should not be too much liquid. In the meantime, steam the soil and when it is ready chop it into small pieces, using your hands so that you can see if there is still any fishbone.

Serve the soup when it is warm, putting the fish over it. Add one teaspoon of oil and some toasted bread.