Yields: 4 | Cooking Time: 5Min | Difficulty Level: Easy
If you want your children to eat vegetables try this pesto. They won't recognize the spinach flavor and It's very easy to make because you don't have to cook anything. I call it "Popeye pesto" but don't tell them the reason!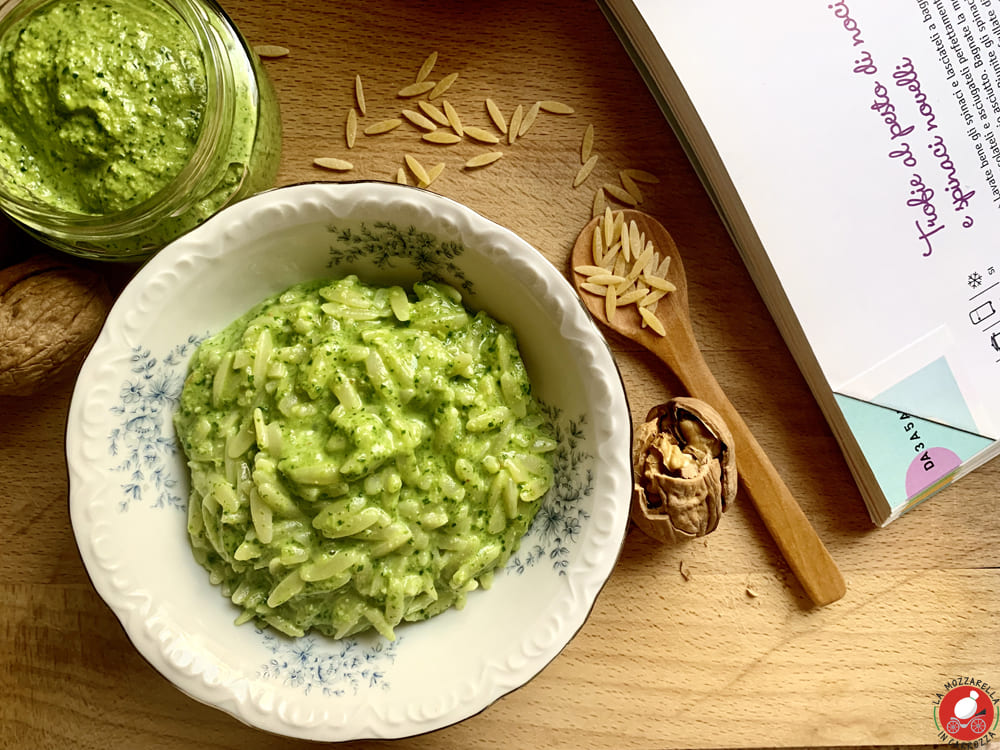 - Soak bread in milk. Meanwhile, put the spinach, walnuts, the cheeses and the oil in a mixer. Add the soaked bread and start mixing until creamy.

- Cook baby pasta in boiling water, drain it and set apart some of its cooking water. Add one tablespoon of pesto into the pasta and stir. If necessary, add some pasta cooking water to combine.