Yields: 4 | Prep Time: 10Min | Difficulty Level: Easy
You know how much I love kneading! This is not true just for my pizza or focaccia dough: everything which has to do with flour and water makes me happy! For this reason, I like making homemade pasta. Today I'll give you the recipe of buckwheat pasta: have you ever tried it? I think it is delicious!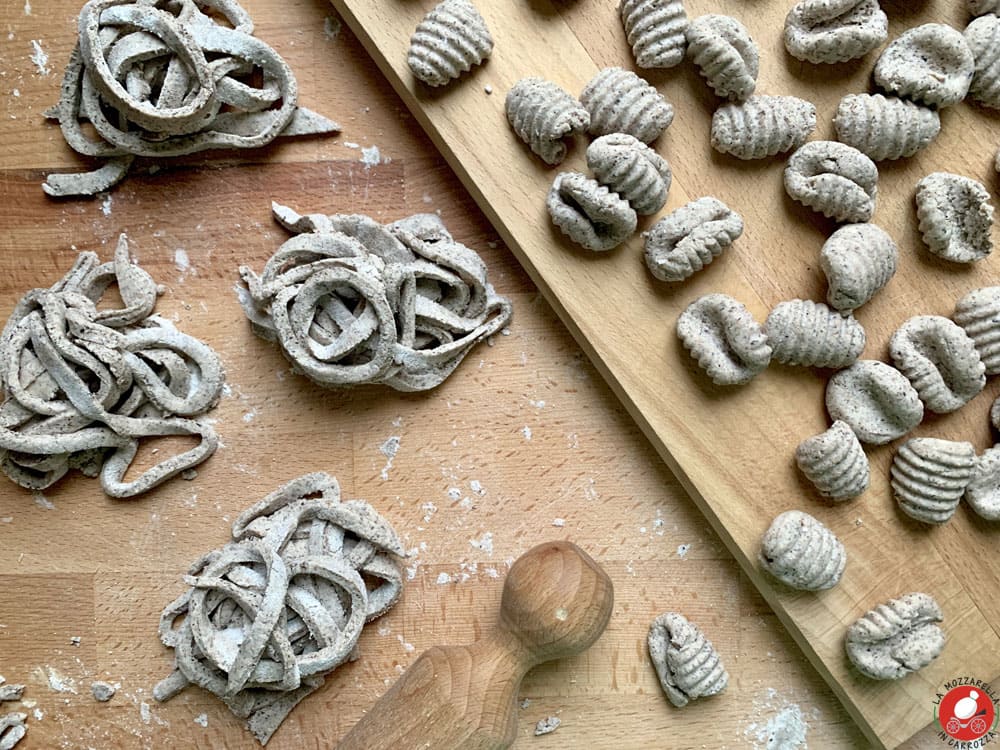 - Mix the flours on a working surface. Add a pinch of salt and make a hole in the middle. Pour in the water, gradually.

- According to the flours you use, your pasta dough may end up needing more/less water then the recipe calls for. Look at its consistency: it shouldn't be dry nor sticky.

- Mix all the ingredients together until everything is combined. Cover the pasta dough with some plastic wrap for about 30min before using it.