Yields: 6 | Cooking Time: 10Min | Difficulty Level: Medium
Crème anglaise (or English cream custard sauce) is one of the basic recipes of pastry, but it isn't so easy to make because being made without flour or starch you can run the risk of coagulating the yolks. However you can use a kitchen termometer or the spoon trick!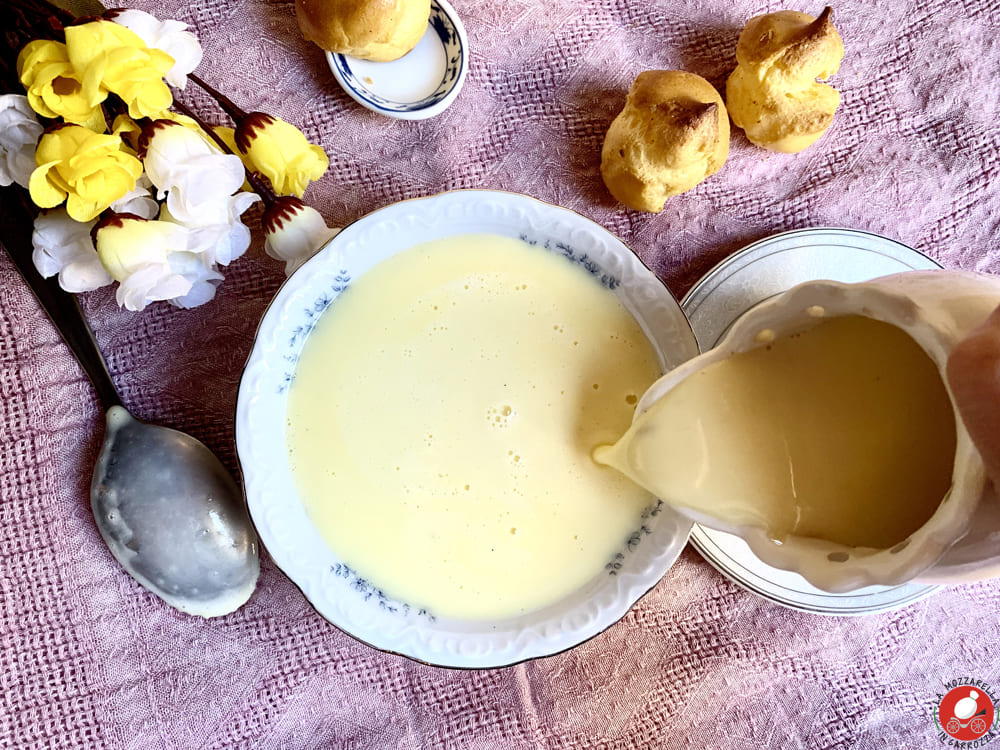 - In a large bowl whisk together the sugar and the yolks with the vanilla beans until clear and smooth.

- In a small saucepan heat the milk until rich the boiling point then remove from the heat.

- Pour gently the milk into the mixture of yolks and sugar little at a time and stir until combined with a whip.

- Pour the cream into the sauce pan again and put on a low heat. Stir until the mixture start to thicken. If you have a thermometer the cream is ready when it reaches the temperature of 84 degrees. If you haven't got it immerge a spoon in the cream: of the mixture coats the back of the spoon the cream is ready.