Yields: 6/8 | Prep Time: 5Min ~ Cooking Time: 5Min | Difficulty Level: Easy
Everyone has each own recipe of crêpes but what really makes the difference is the chilling in the fridge: from 1 hour to one night. This allows gluten to develop and to obtein very soft crepes. I don't add sugar here because I want to make both savory and sweet crepes; anyway, if you like sweet tasty, add 30g sugar. Enjoy!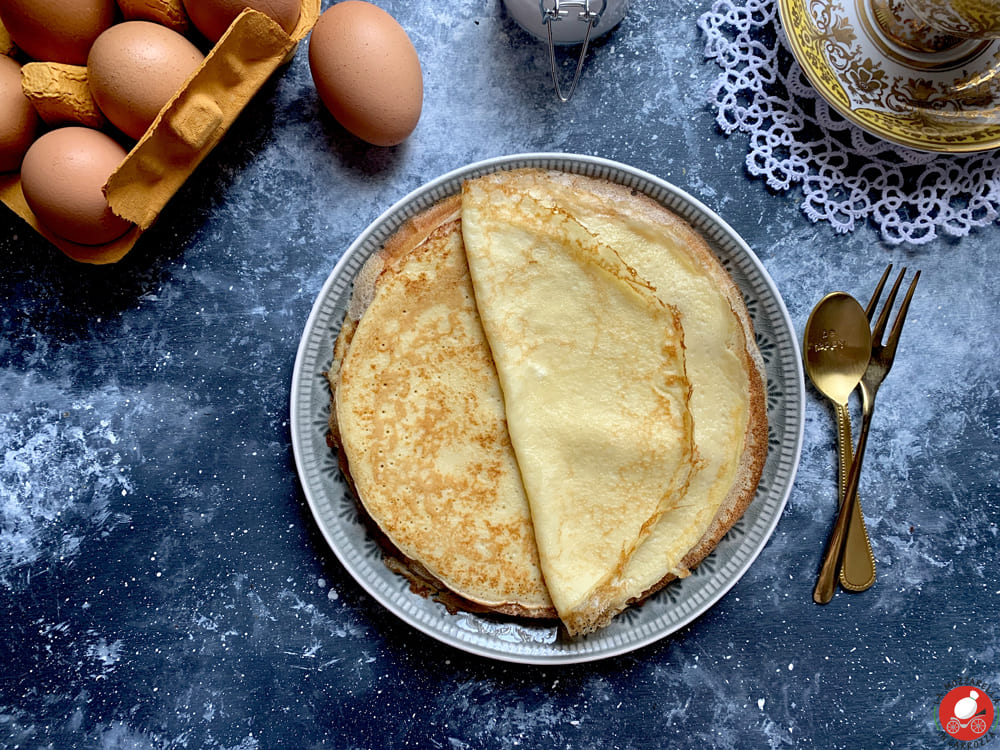 - In a bowl whisk the Eggs with a pinch of salt (add sugar for the sweet version), the melted butter and the flour.

- Add milk and water and beat until smooth. Mix the batter in a blender if there are lumps. Cover and let chill one hour or one night in the fridge.

- Take the batter out of the fridge and whisk again. Heat a crepes pan over medium high heat until hot. Grease with oil. Pour 1/4 cup batter into the pan, Tilting it until batter covers bottom. Cook 1 minutes on both side.

N.B. For easier and more quickly crêpes pour the batter into a plastic bottle. Then, pour some of the contents straight from the bottle!