Yields: 400g | Cooking Time: 5Min | Difficulty Level: Medium
Custard is perfect for pies or choux. This recipe is a basic recipe, to which you can add some whipped cream or chocolate. What makes the difference is the use of corn and rice starch instead of all-purpose flour. The final result will be perfect!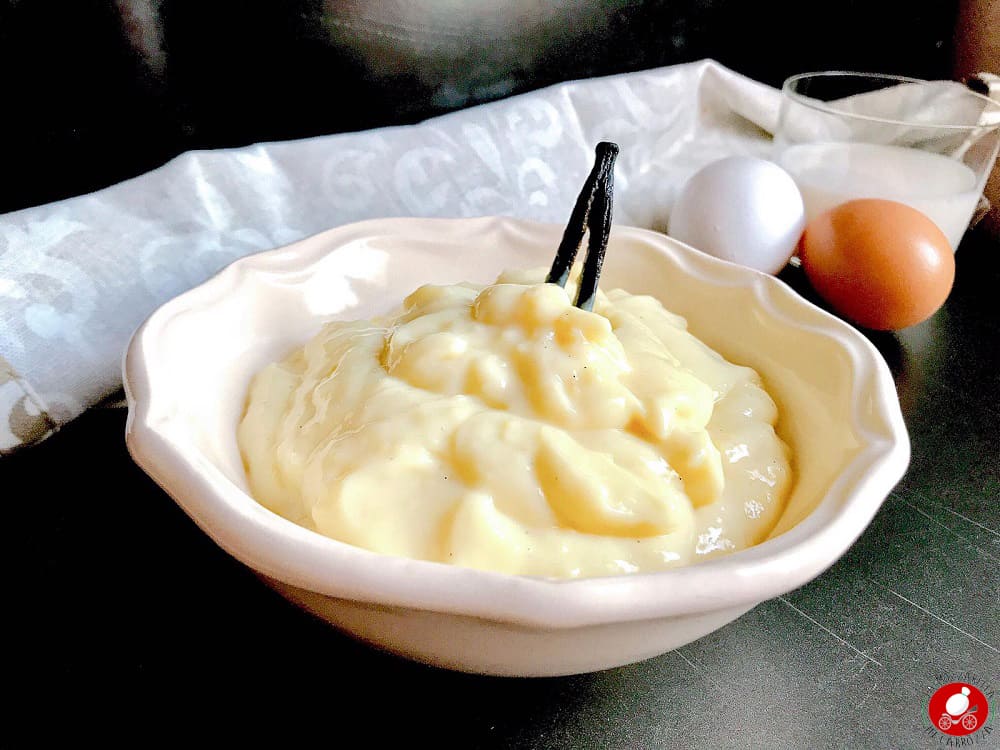 - Heat the milk together with the cream and the vanilla pod.

- Whisk the yolks, the sugar and the starches in a bowl. If the mixture is too dry, add gradually some hot milk till it becomes a smooth paste.

- Remove the vanilla pod and pour in the rest of milk.

- Than, put your custard on the heat again in a sauce pan and cook gently, stirring till thickened.

- Pour the custard into a bowl and cover it with some cling wrap. (You should press it over the custard to prevent skin).

- Refrigerate your custard and let it rest in the fridge before using it.