Yields: 2 | Prep Time: 20Min | Difficulty Level: Easy
I know it sounds strange but I had some free time last week and I decided to make homemade pasta using the old pasta maker my mother gave me at Christmas, few years ago. Usually, I always make pasta on a working surface, just using the rolling pin. This time, anyway, I would like to do much more importance to the filling, so I need very thin sheets of pasta: the pasta maker has been indispensable to reach this task. Perfect result and very funny activity!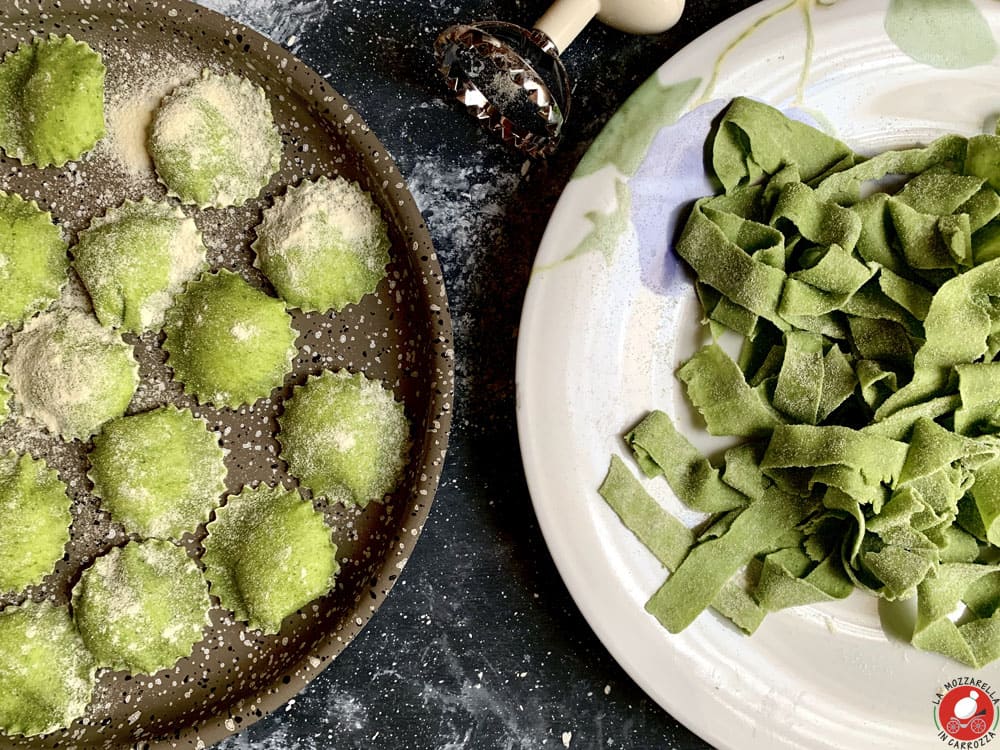 - Rince many time the spinach until clean. Cook in a large pan without adding water for about 5 min. Once ready, squeeze as much water as possible from them and mix in a blender (you should obtain a dark green purée).

- Pour the flour over a working surface and create a well in the middle. Crack the egg in the well, add the spinach purée and a pinch of salt. Beat everything with a fork and then work in the flour from the sides.

- At this point, if your dough is not combined, add some water,

About 20ml.