Yields: 4/6 | Cooking Time: 15Min | Difficulty Level: Medium
This cream is amazing. Trust me. And I warn you: it's addictive. I prepare it with pasteurized eggs, which will kill off things like salmonella. It's perfect with pandoro or for tiramisù. Personally, I like pouring it into the hot coffe.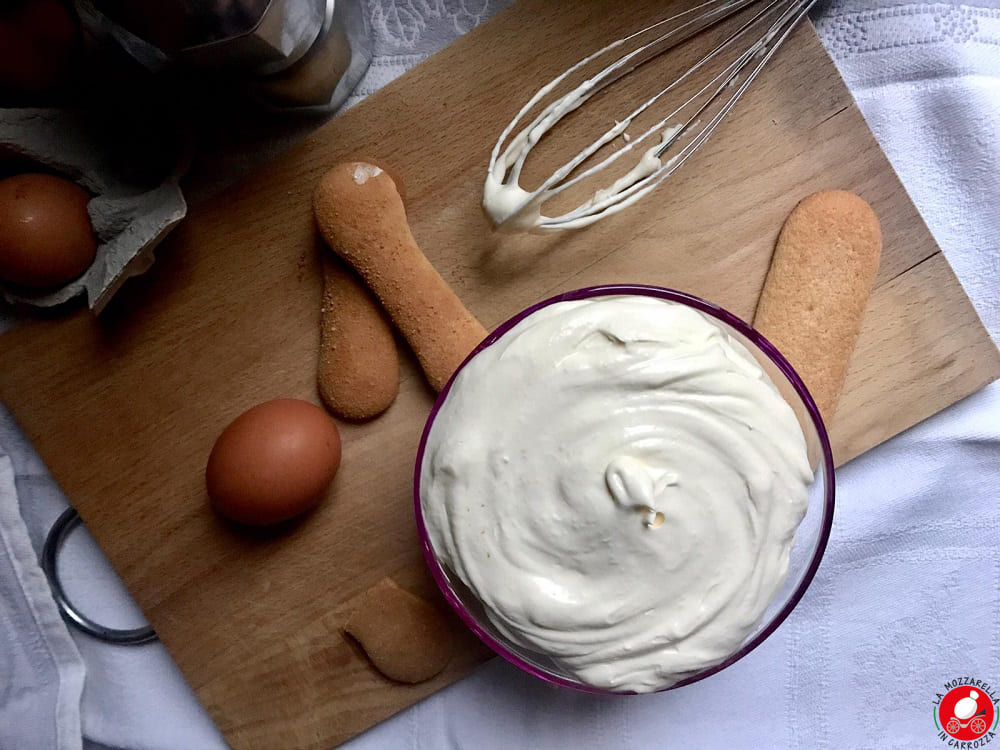 - Bring eggs to room temperature taking them out of the fridge about 30 min before you plan to use them. Separate the egg yolks from the white and carefully beat them. (Store the white eggs and use them for other recipes)

- In a small sauce pan whisk together the water and the sugar. Turn on the heat and bring to a boil. This syrup should arrive at 120 degrees so that it will pasteurize the yolks.

- Pour the syrup over the yolks and whisk until the bowl will cool and the batter will be very smooth and light in color. It will take 10 min at least. Place in the refrigerator and cool completely.

- Once ready, add the mascarpone and mix on law speed to incorporate all the ingredients.

- In another bowl whip the cream until is soft.

- Add the cream into the mascarpone and yolks mixture and finish to whip until will be firm and smooth.