Yields: Baking tin 22Cm | Cooking Time: 15Min + 30Min | Difficulty Level: Medium
This recipe is thought for pies so it's not very sweet. The sweetness will be given by its filling: jam, chocolate or cream.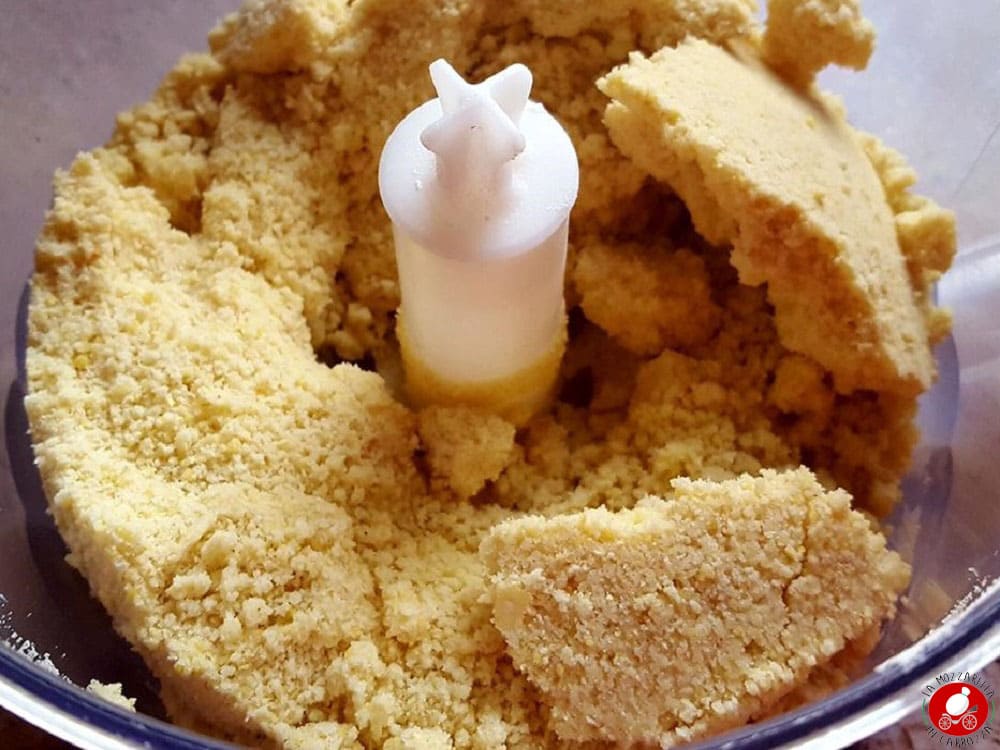 - Firstly, put the flours and the butter together using your fingertips till their consistence become similar to the wet sand.

- Add the egg, the sugar and the pinch of salt.

- Mix all the ingredients very quickly till the pastry is ready. Wrap into the cling film and put in the fridge for about 30 min to rest.

- The butter and the other ingredients must be Cold. You can also put the Boule into the fridge and take it out just before starting knead. You can use a mixer: in this case cool its blades in the fridge. The wheat flour and the powder sugar make the pastry crumbly. Caster sugar will make it more crunchy.

I don't use the baking but for a softier pastry you can use it (just one teaspoon).