Yields: Teglia 24cm | Prep Time: 10Min ~ Cooking Time: 25Min | Difficulty Level: Easy
Differently to the puff pastry, pâte brusée is very quick and easy to make. You can prepare it in advance, roll it out and store in the fridge, until the moment you need it. You can also freeze it, why not. Here the recipe!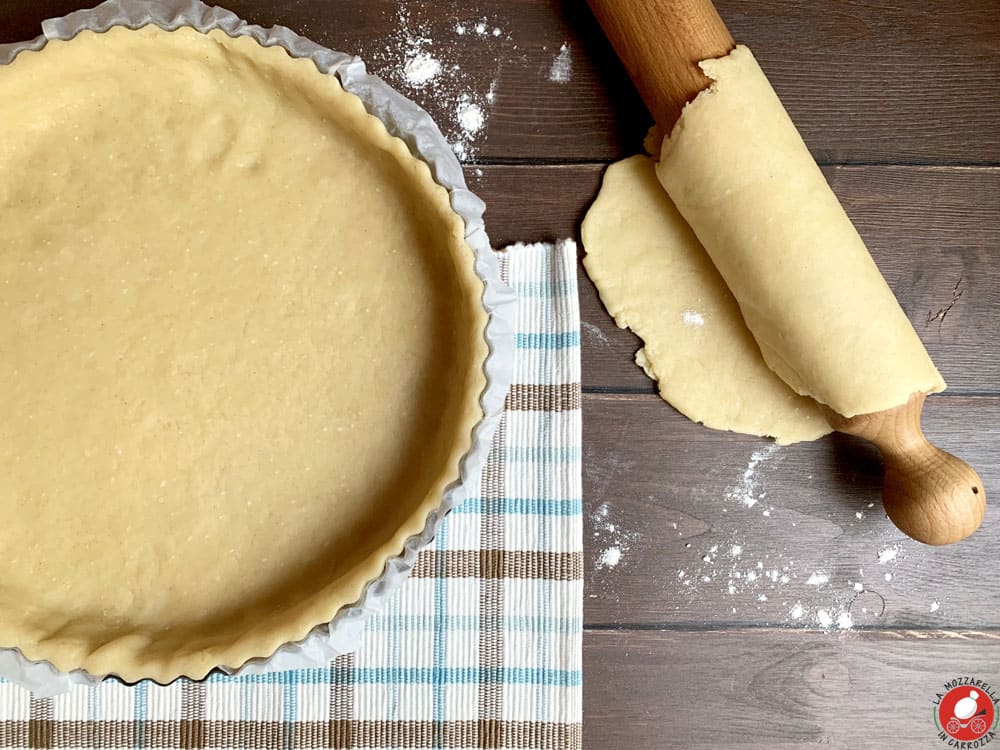 - In a food processor, put the butter with the flour and a pinch of salt and pulse until you obtain a crumbly mixture.

- Add water and vinegar and mix it up, to combine all the ingredients.

- Now, start kneading for one minute until elastic and smooth. Your pâte brisée is ready! You'll just have to roll it out and fill with what you prefer.