Yields: 4 | Prep Time: 10Min | Difficulty Level: Easy
I didn't know if I should post this recipe. You know, there are some recipes which are untouchable. And pesto is one of these. I think it is right to respect culinary traditions but, at the same time, nobody tells us how and what to cook when you're at home! I. e., I prefer pesto without garlic, as I prefer meatballs or tomato sauce. This is not the original recipe but is the one we like the most! If you like garlic, you can obviously add it to the other ingredients!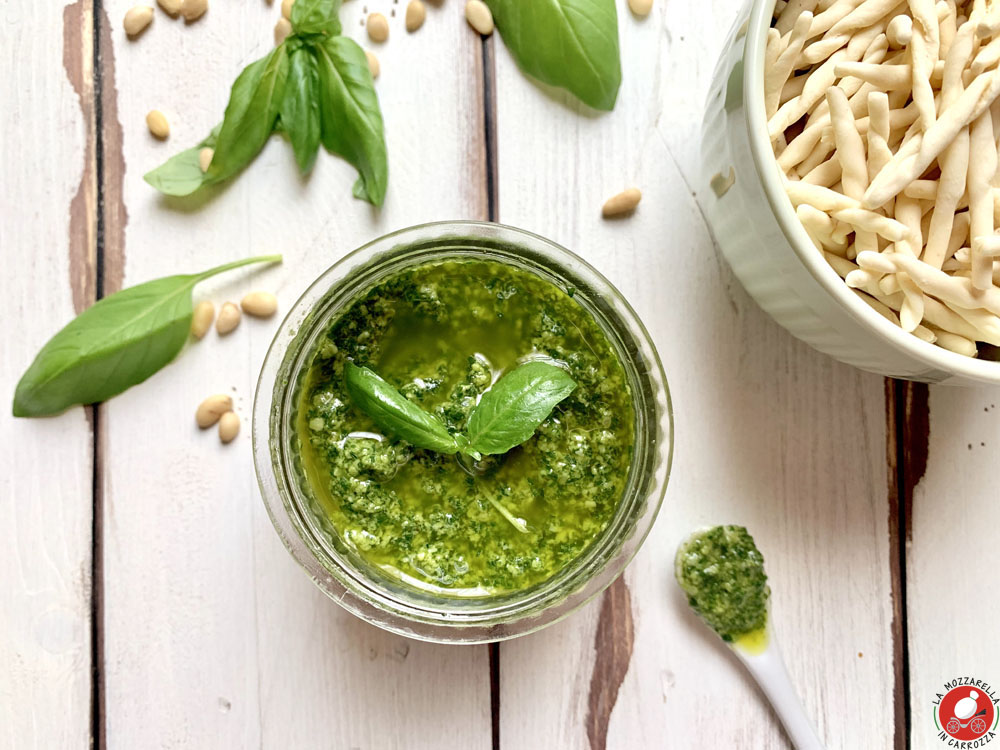 - Rinse the basil leaves and dry very well. This passage is necessary so that your pesto will stay bright green.

- Put the basil in the blender with a pinch of salt and start to pulse. Add the pine nuts and mix again.

- Add the grated cheese and, once incorporated, pour in the extra Virgin olive oil, gradually. Your pesto is ready. If you don't use it immediately, store in a small glass container covered with oil.