Yields: 1 Baking tray + 1 Little tray 30x20 | Cooking Time: 24h Fermentation - 15Min in the oven | Difficulty Level: Medium
I love kneading. It's what I like to do every time I'm stressed. For this reason I'd rather make my dough when I am alone, quietly. (Not so usual at home with my children...). It doesn't matter because my pizza dough need to rest 24 h. Please, don't be skeptical and try it. Your pizza will be light, digestible and fragrant.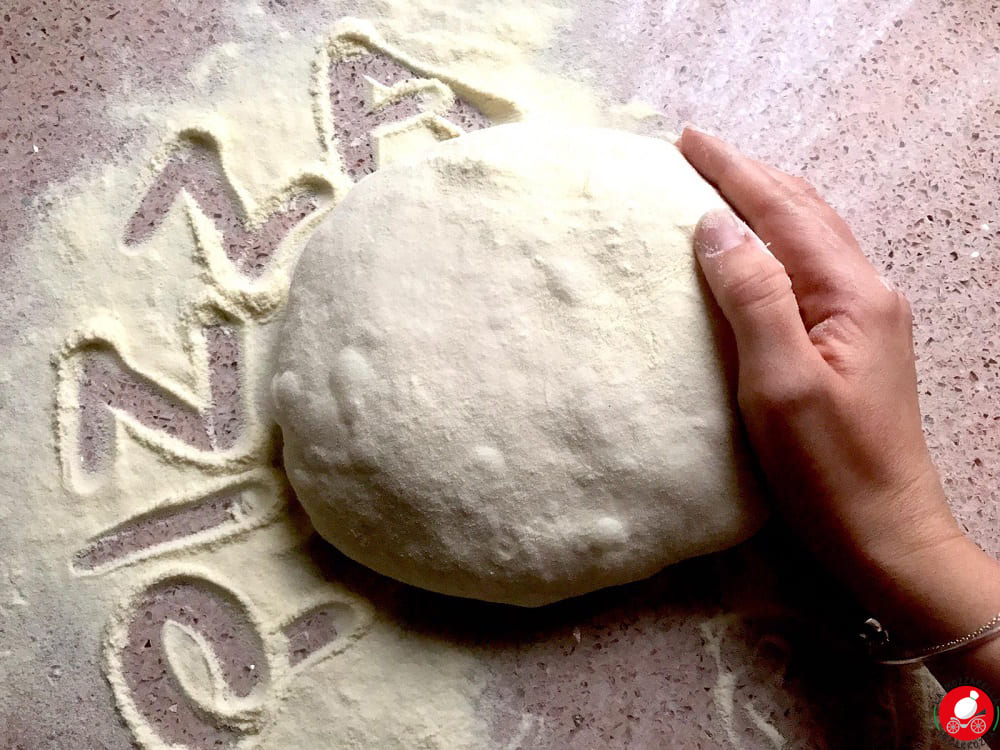 - H6.00 PM in a bowl whisk together the flour and the yeast. Add the warm water gradually and stir with a spoon.

- Add the salt till it will be incorporated. Your dough will be sticky, you can't handle it easily. For this reason, cover the bowl and let it rest for about 30 min at room temperature.

- Then, stretch the outside edges of your dough to the center, trying to obtein a round shape. Let it chill. After 30 min, Do it one more time.

- Put the dough in a bowl and place it in the fridge for 24h. Before making your pizza keep the dough out of the fridge 2 h earlier at least.