Yields: 2 | Prep Time: 10Min ~ Cooking Time: 1Min | Difficulty Level: Easy
Even who don't like asparagus will love this recipe. I ate them for the first time in a restaurant because I've never thought that asparagus can be turned in a tempura. What makes my tempura different is the use of asparagus cooking water, which gives to them a really tasty flavor. Try them !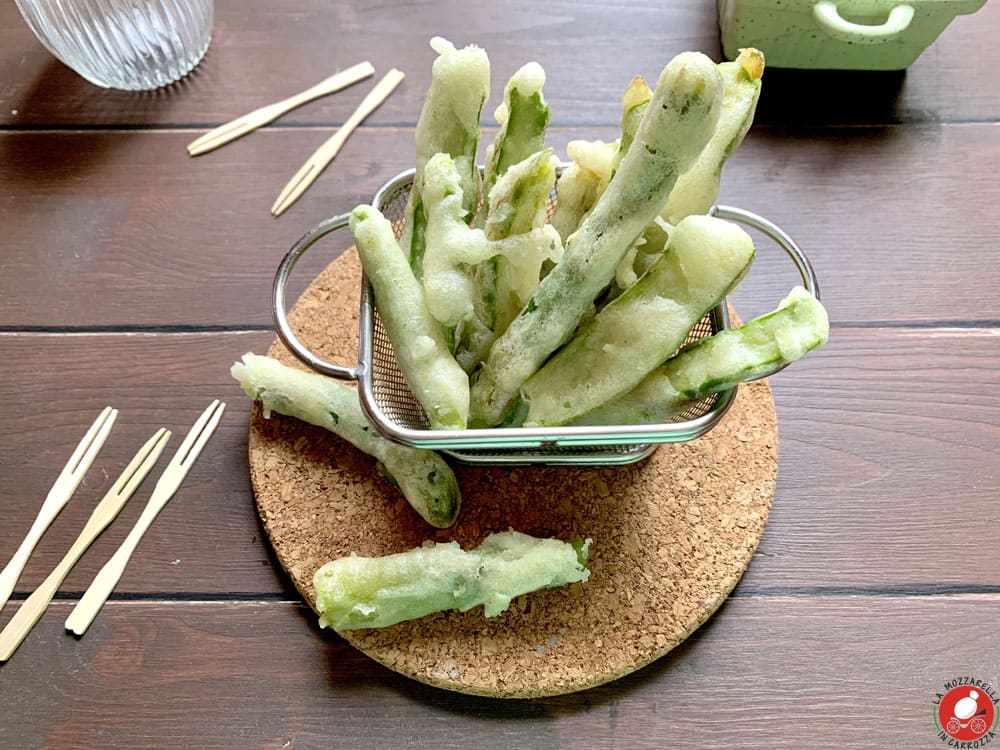 - Clean and rinse asparagus. Boil them for about 5 min, drain and fold into a bowl with very cold water so they won't loose their color.

- Meanwhile make the batter: mix the flour and the water until smooth, it shouldn't be too liquid.

- Dip asparagus into the batter, making sure every side is coated. Carefully, add 2-3 asparagus to the hot oil and fry 1 min.

- Drain in paper towel seasoning with a pinch of salt.