Yields: 2 | Cooking Time: 5Min | Difficulty Level: Facile
How can we make cauliflower tasty and delicious? Try this recipe and you will get addicted to them! They are first dipped into a light batter before going into a very hot frying pan. Being deep fried these cauliflower florets will be crispy and not oiled. Try them!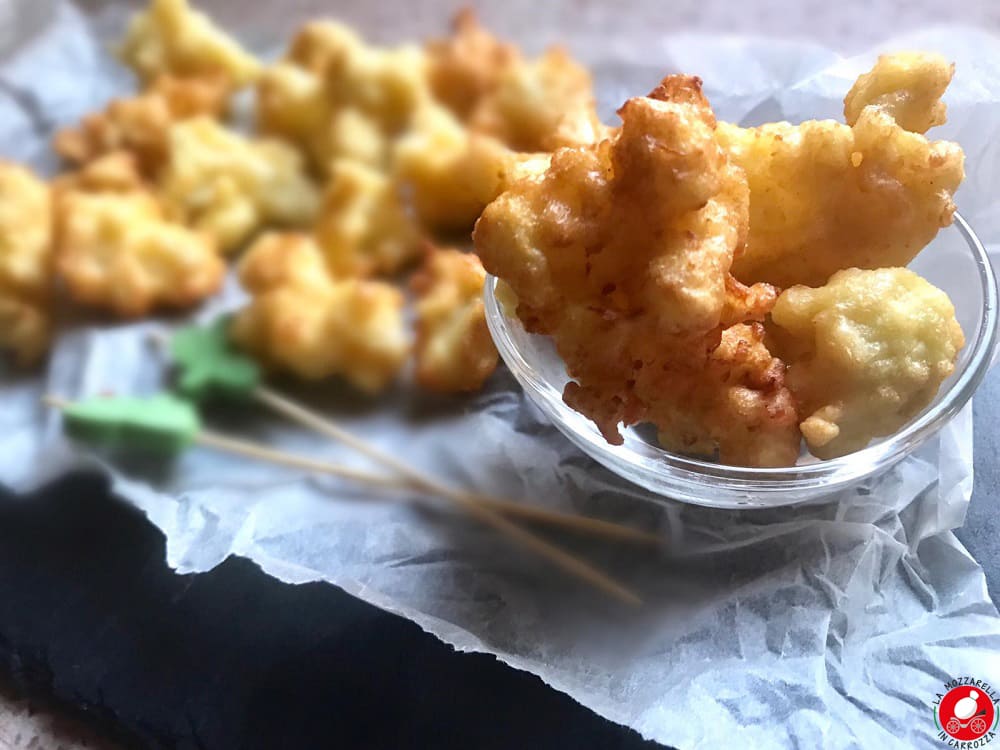 - For the batter: beat the egg with milk and the grated cheese. Add flour and whisk until it is creamy and with no lumps.

- Pour in the cauliflower florets (already Boiled and not wet) and stir to cover them all.

- In a frying pan heat the oil and when it is hot deep in the cauliflower florets.

- Fry until golden brown. Drain them on paper towels to remove excessive oil. Season with a pinch of salt and serve immediately!