Yields: 1 | Prep Time: 2Min ~ Cooking Time: 4Min | Difficulty Level: Easy
There's a cozy little restaurant in Milan where you can taste one of the best cotoletta of the city. I went there for my wedding anniversary and I still remember the pan fried "primo sale" cheese which I ate as a starter. I made this recipe many time and today I've tried it with feta cheese instead of primo sale. Fried feta is something incredible, You should really tried it. If you like original flavors, serve with some honey and fresh cracked black pepper.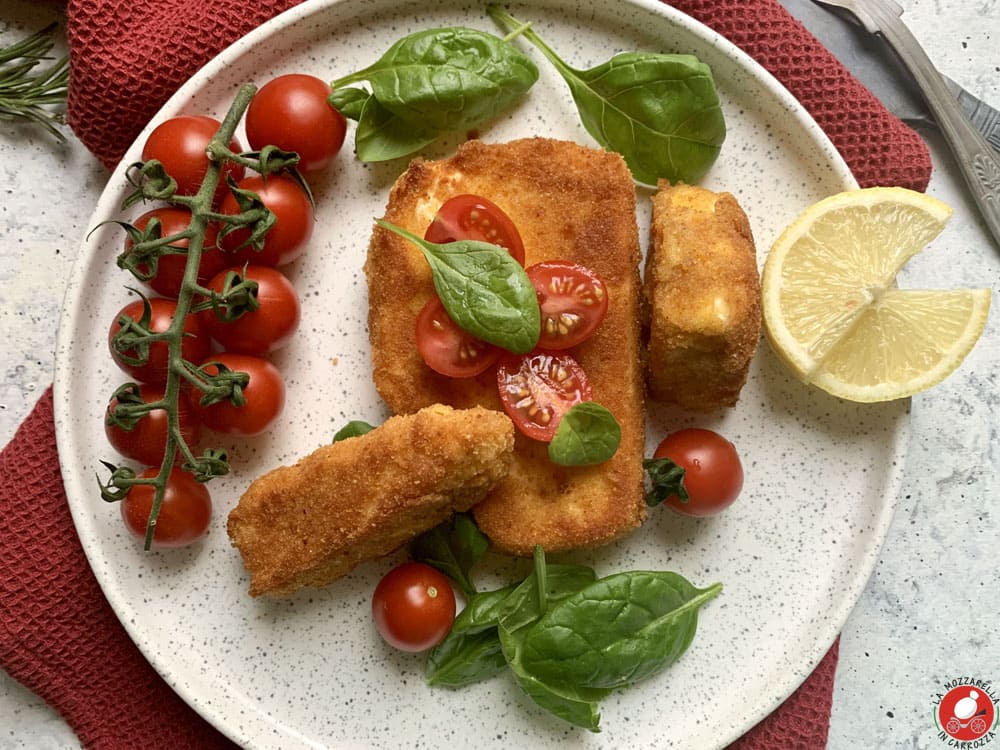 - Heat the oil in a frying pan. Meanwhile, dip the feta in the beaten egg and coat with the bread crumbs. If you like, repeat this passage for more crunchiness.

- Add the feta to the oil and pan fry 2 minutes on each side.

- Serve with a baby spinach/cherry tomatoes salad and garnish with lemon slices.