Yields: 15 | Cooking Time: 2Min | Difficulty Level: Medium
Potatoes croquettes are very easy to make, you just have to keep in mind two tips. First of all, choose the right potatoes, those with the red skin and yellow inside are perfect. Secondly, I always put them in the refrigerator 1 hour before frying. This passage allows potatoes croquettes to be more crunchy and easier to fry.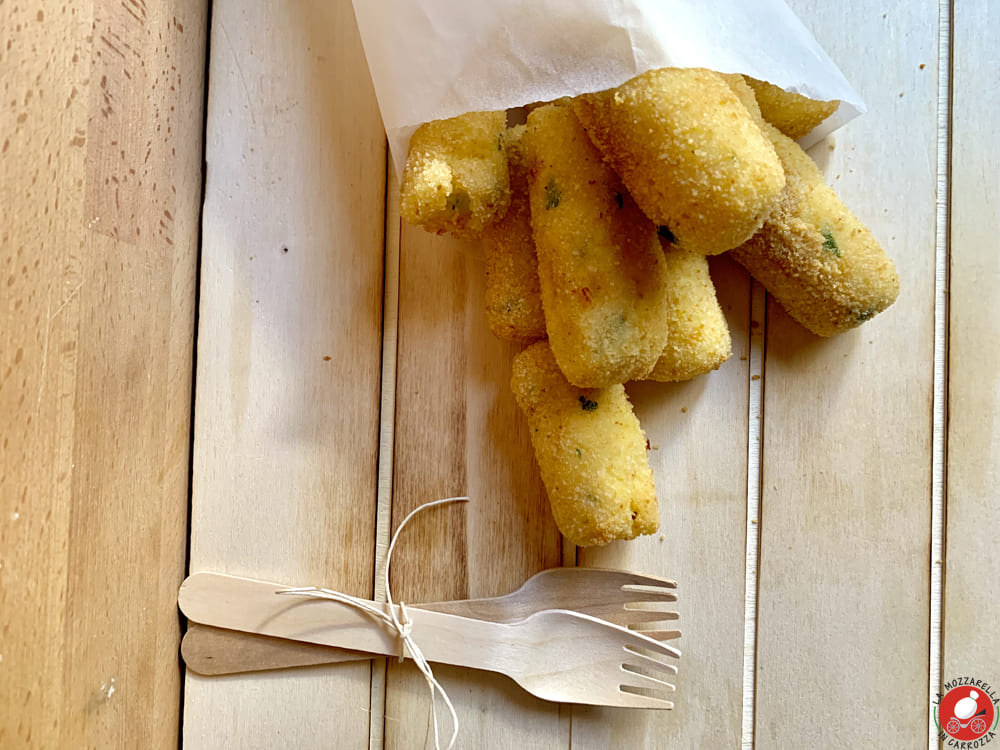 - Rince potatoes, put in a large sauce pan e cover with cold water. Bring to a boil and cook for about 40 min. Drain and let cool.

- Once ready peel the potatoes and use a potato masher to smash them in a large bowl. Add the yolk, the chopped parsley, the grated cheese, the salt and some grated black pepper. Mix all the ingredients together with a fork.

- Shape the mixture into 15 croquettes, coat in the Egg white and finally in the Breadcrumbs. Fry the croquettes immediately. If you want, you can also place them on a tray and put in the refrigerator.

- Heat the oil in a small sauce pan and when it is hot deep fry the croquettes (4 croquettes at time).

Drain on paper towel and serve immediately.