Yields: 20 | Prep Time: 1Night ~ Cooking Time: 3Min | Difficulty Level: Easy
I tell you: make these zeppoline and everyone will love you! Don't be afraid about frying: the important thing is to use the right oil and to be careful about its temperature. These zeppole are crunchy and delicious, try them!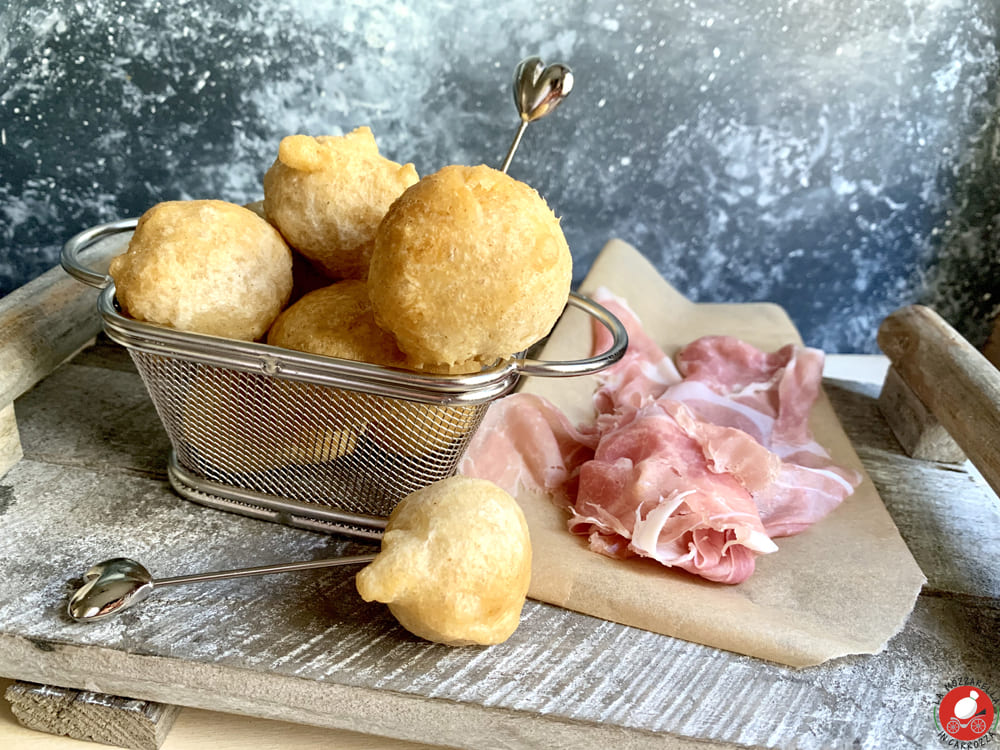 - Mix the flour with the yeast. Stir in the sparkling water and knead using a spoon. It will be a very sticky and wet dough. Add the salt and incorporate it. Cover with cling film and let rise overnight.

- Next morning the dough will be doubled in size and full of bubbles on the top. Heat the oil in a large saucepan and when reach the right temperature start to fry.

- Plunge two spoons into the oil (so the dough won't stick to the spoon), gently scoop up a piece of dough and deep fry until golden brown.

- Drain your zeppoline on kitchen paper.

Serve immediately.