Yields: 2 | Prep Time: 10Min ~ Cooking Time: 2Min | Difficulty Level: Easy
Tempura is a typical Japanese dish, consisting of vegetables (or sea food) which are coated with a special batter and then fried. How can you make tempura? There are many recipes and variations. The original one requires just two ingredients: sparkling water and flour, possibly rice flour.

Here some tips for a perfect tempura:

- Before coating vegetables, sprinkle them with some flour. This passage allow vegetables to fix very well the batter.

- Use ice water. It helps your tempura to be more crunchy.

- Don't overmix the batter. Lumps are ok.

- If you like, for a more tasty and colored batter, add some bear or one yolk in it.

Now, you know almost everything! Let's try it!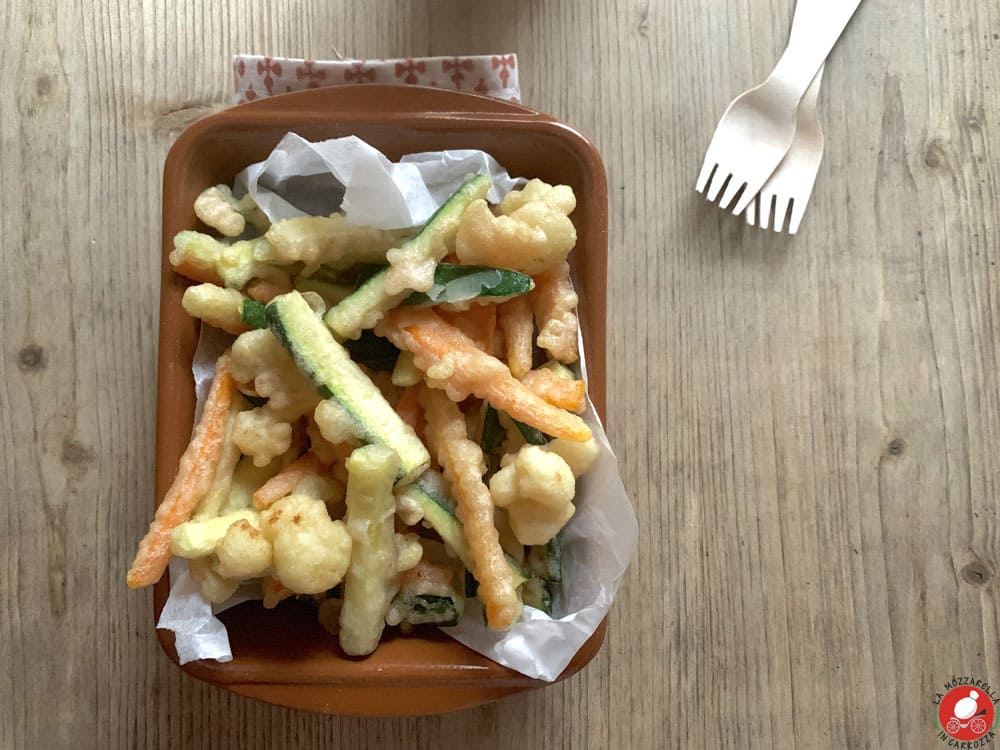 - Rinse vegetables, remove the extremities of zucchini and peel the carrots. Cut into thin slices.

- Make the batter: put the flour in a bowl and pour in the water. Do not over mix, leave some lumps. Heat the oil in a sauce pan.

- Dust some flour on top the vegetables and coat them in the batter.

- Deep fry until the batter becomes airy and golden. Drain on kitchen paper and season with a pinch of salt. Serve immediately.