Yields: 22cm | Prep Time: 15Min ~ Cooking Time: 50/60Min | Difficulty Level: Medium
Everyone has eaten apple cake at least once in his life. This is the kind of cake which brings you lots of memories each time you make a bite. Today, my apple cake is fluffy and soft but the beautiful thing is that apple cake is never the same. Try, for example, to change the quality of apple or to use a different flavor of yogurt. Try it, make it. You will love it.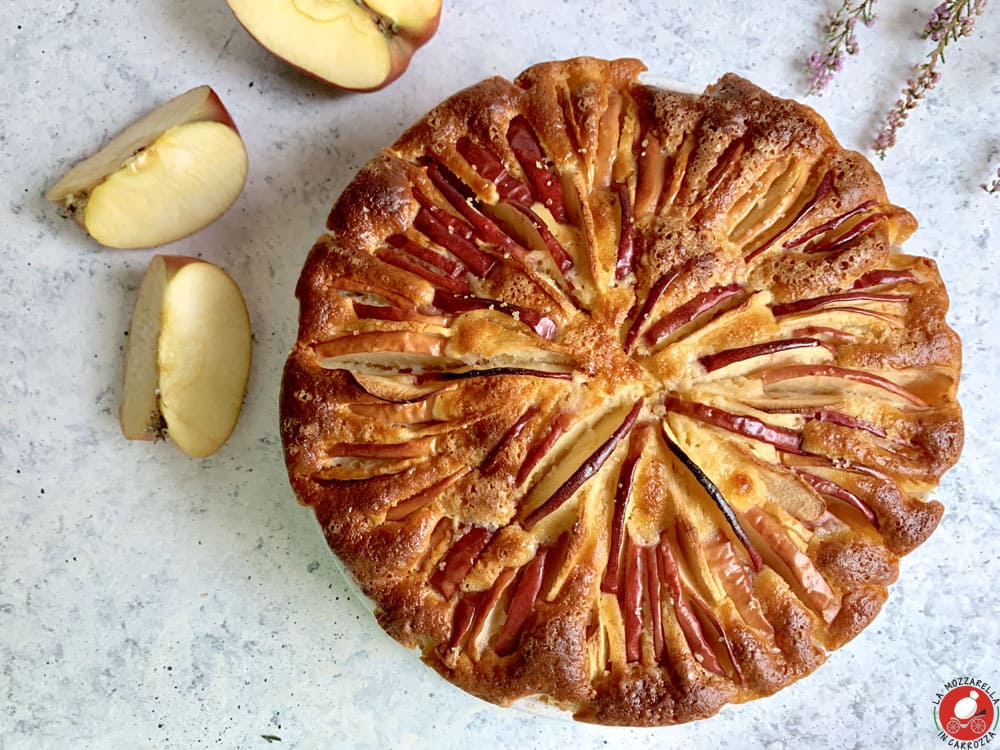 - Heat the milk (don't bring it to a boil) and when is warm add the vanilla bean (from which you removed the seeds) and the grated lemon peel. Turn off the heat and let them rest.

- Peel three apple and cut into small cubes. Set aside. Whip the eggs with the vanilla seeds and the sugar, until light in color. Pour in the yogurt and the milk and mix slowly.

- Add the flour and the baking powder and mix to combine. Your batter should be now creamy and airy. Lastly, add the apple cubes.

- Pour the batter into a round baking tray lined with parchment paper and garnish with thin apple slices on top. Sprinkle some brown sugar and bake at 180degrees for about 60min. Let it cool before serving.