Yields: 18 Biscuits | Cooking Time: 6/7Min | Difficulty Level: Easy
Autumn, for me, means apple recipes like Apple pies or apple cakes. Here, I choose these cookies that we are used to buying at the supermarket. It's very easy to make them at home, maybe they won't be perfect as those on the shelves but you will really do love their taste.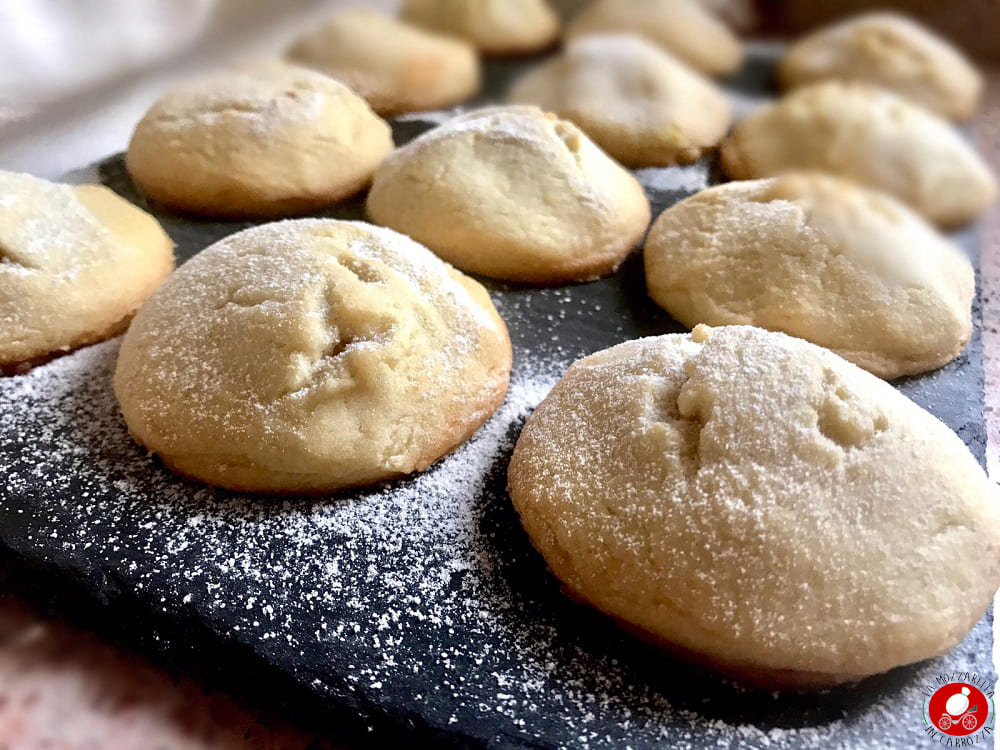 - Peal and dice the apple very small, put in a saucepan with the sugar, the jam, the cinnamon and the vanilla extract. Add 1/2 glass of water and cook till it becomes soft.

- While the filling completely cools, make the dough. Knead the flour, the salt, the baking powder with the butter and the vegetable oil.

- Add the egg and the sugar. Keep kneading till the dough is well combined.

- Roll it out on a flat surface and with a round cookie cutter start to make the circles. On the half of them place a teaspoon of filling, then cover each circle with its half, pressing the edges with your finger.

- Place gently the cookies on a baking tray lined with parchment paper and bake at 200 degrees for about 6-7 min, they should remain a bit pale.

- Let the cookies cool, sprinkle with icing sugar and put them in a biscuit tin.