Yields: 6 | Cooking Time: 10Min | Difficulty Level: Facile
This version of tiramisù is as delightful as the classic one, especially if you think that here there are no raw eggs. I used to eating it when I was pregnant and now it's my favourite recipe of tiramisu!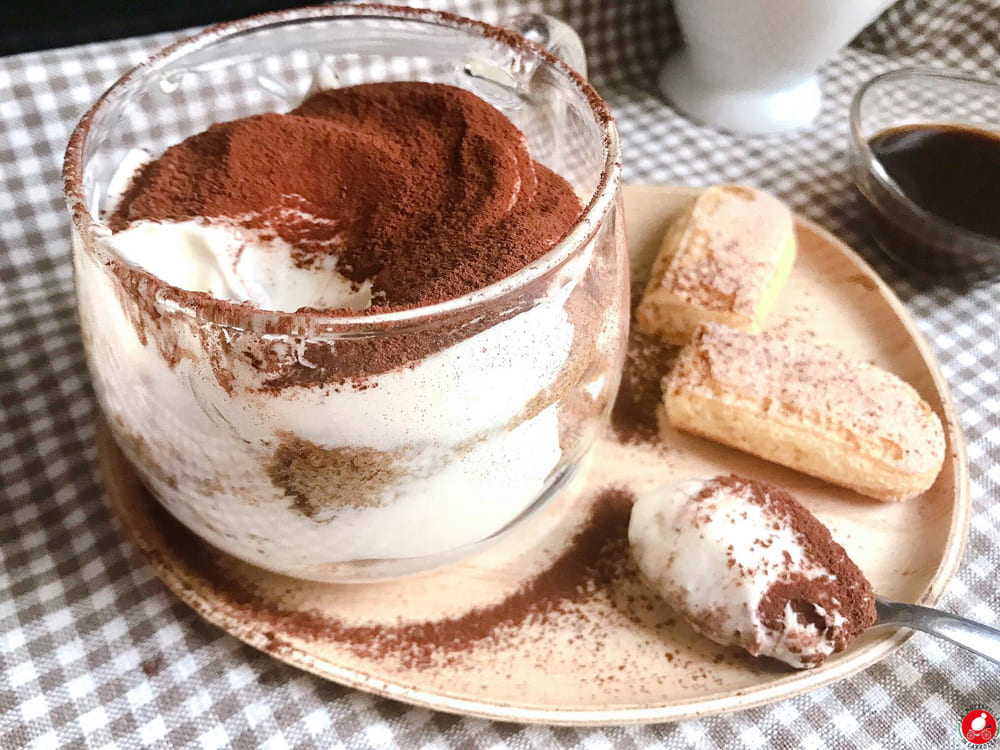 - Prepare the custard cream according the recipe of my blog. You can make it the day before and put to chill in the fridge.

- Whip the cream with 1 tablespoon of icing sugar.

- Add the whipped cream to the custard cream and stir gently so that it won't weep.

- Soak the lady fingers into the cold coffe and make a first layer covering the base of the dish. Pour over the chantilly cream and then another layer of lady fingers. Conclude with the chantilly cream and let it chill in the fridge for 3 hours at least.

- Sprinkle with some cocoa powder just before serving.