Yields: 45 Cookies | Cooking Time: 30Min | Difficulty Level: Easy
I've tried many recipes of cookies but for the first birthday of my baby I was really looking for the "perfect" cookies. The original and chewy ones, those that melts in your mouth. When I first read the cookie's recipe on this blog I've been immediately struck by the photos and the tips about their realization. I think I won't change this recipe anymore!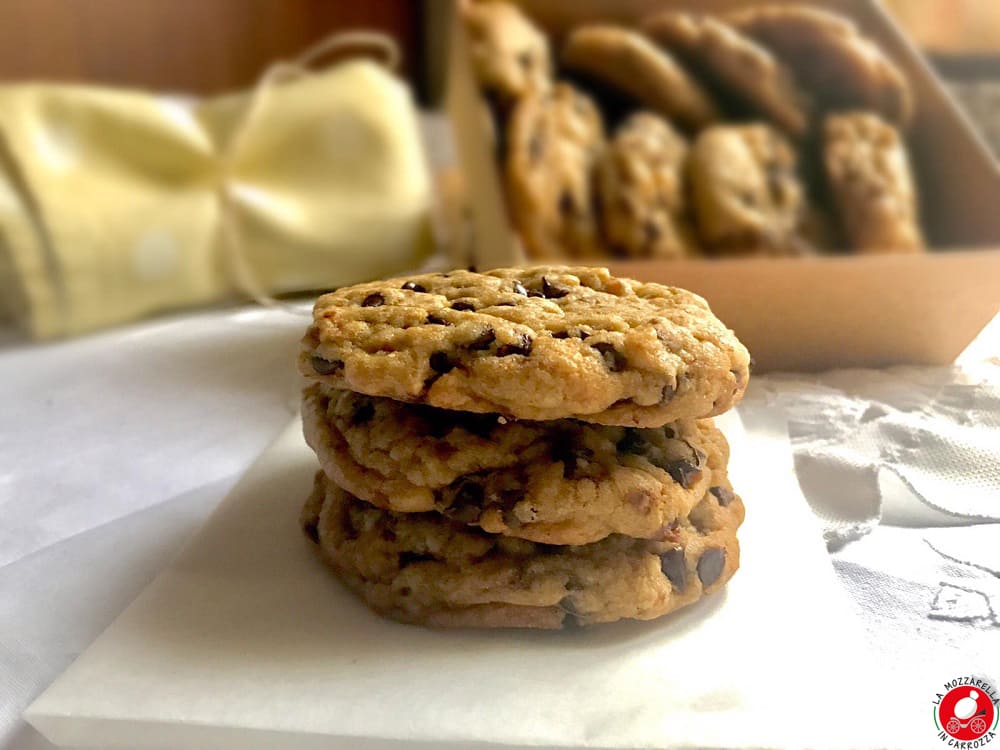 - In a bowl whisk together butter, sugar, the egg and the yolk. Set it aside.

- In another bowl stir the dry ingredients: flour, cornstarch, baking soda and salt.

- Pour the liquid into the dry ingredients, add the chocolate chips and stir to combine.

- Put the batter in the fridge to chill. This passage is necessary if you want your cookies not to loose their shape.

- Use a spoon or an ice cream scoop to create your cookies, placing them on tray lined with parchment paper.

- Bake at 180 degrees for 10-15 min.

Next time I will reduce the amount of sugar because I found them too sweet for my taste *.