Yields: 40 | Prep Time: 5Min ~ Cooking Time: 7Min | Difficulty Level: Easy
These are our favorite biscuits at breakfast. They are never enough and last for a maximum of three days in the pantry. I've tried to make them looking at the ingredients written on the packaging and, after many attempts I've finally found the "perfect" recipe. Then, if you love these biscuits too, make them as soon as possible!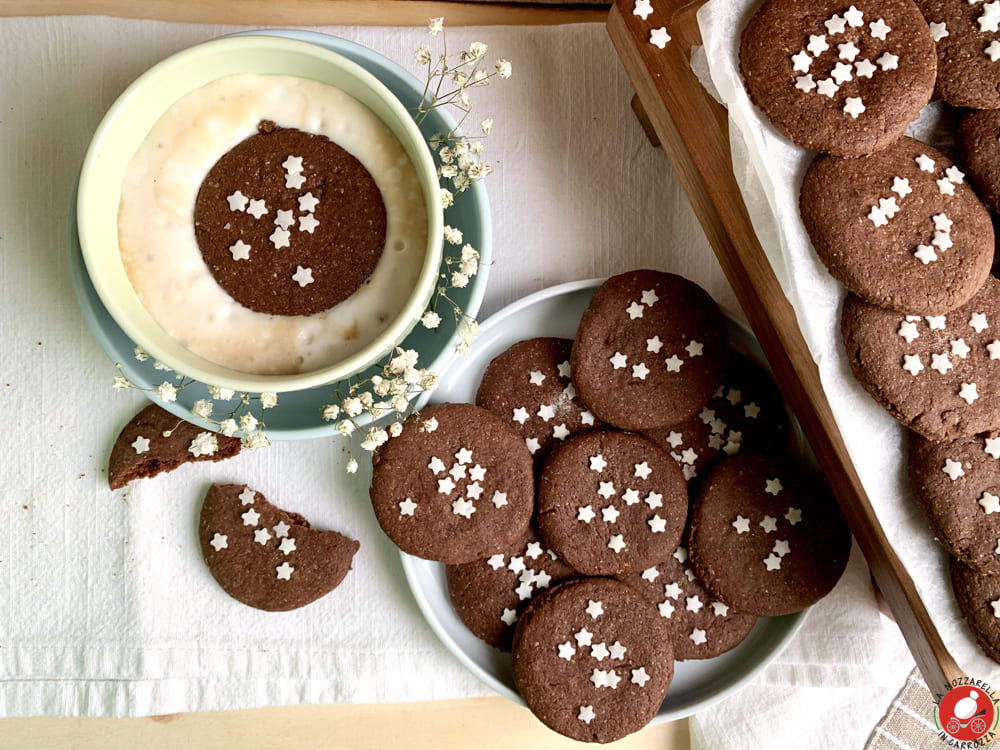 - First of all, melt the dark chocolate using the "bagnomaria" method and set it aside to cool.

- In a bowl mix the dry ingredients: flour, potatoes starch, hazelnut flour, cocoa powder and baking powder. Add the butter and the oil and mix them with your fingertips without overkneading.

- Add sugar, honey and the yolk. Stir in the melted chocolate.

- Pour the milk and knead until everything is combined. Cover with some plastic wrap and put in the fridge for about 30 min.

- Roll out the dough and use a little cup for coffee to shape the biscuits.

- Arrange the biscuits over a baking tray lined with parchment paper and decorate with some sprinkles as you prefer.

- Bake at 180 for about 7-10 min, let them cool before eating.