Yields: 25Panini | Cooking Time: in Method | Difficulty Level: Medium
These semi sweet rolls are irresistible! They're perfect every moment of the day! Simply dusted with powder sugar or filled with chocolate, jam and butter, nut cream or whatever you want. The secret is the rising: it's long and you have to wait but the final result will surely seduce you!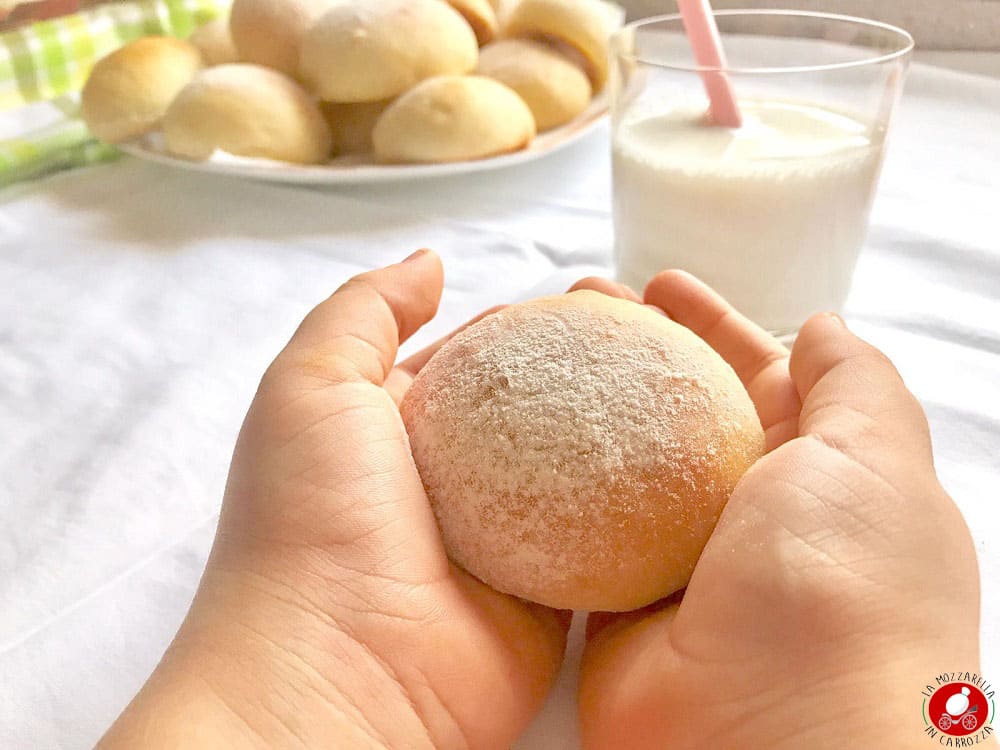 - H 5 PM put the flour, the yeast and the sugar together. Slowly add the milk you warmed before, than the butter and finally the salt. Start to knead till you have a soft and "solid" dough, it should not be sticky.

- Depending on the flour you choose, it could be necessary to add/remove the amount of milk: be careful not to pour it all at once. Let the dough into the boule for about one hour than put it in the fridge all night long.

- H 8 AM Take the dough out and let it warm before starting to make the rolls. Once poured on a floured table, try to Obtein 25 rolls of 30 gr.

- Put them on a tin covered by baking paper and let them rise.

- In the mean time, preheat the oven at 180C/350F and, before baking, coat each roll with the beaten yolk/milk mixture. Bake them Till become golden, for about 20 min.