Yields: 1 Plumcake | Cooking Time: 35Min | Difficulty Level: Easy
Nothing can beat a delicious slice of plumcake dipped into the hot milk in the morning. This cake reminds me of my childhood breakfast, when life was easier and it took so little to make us happy. For example, it was so beautiful to wake up knowing that the plumcake your mother cooked the day before was waiting for you at breakfast. Now, as a mother, I Want my children to live the same feelings I lived when I was a child and I can say that in their eyes I can see the same happiness.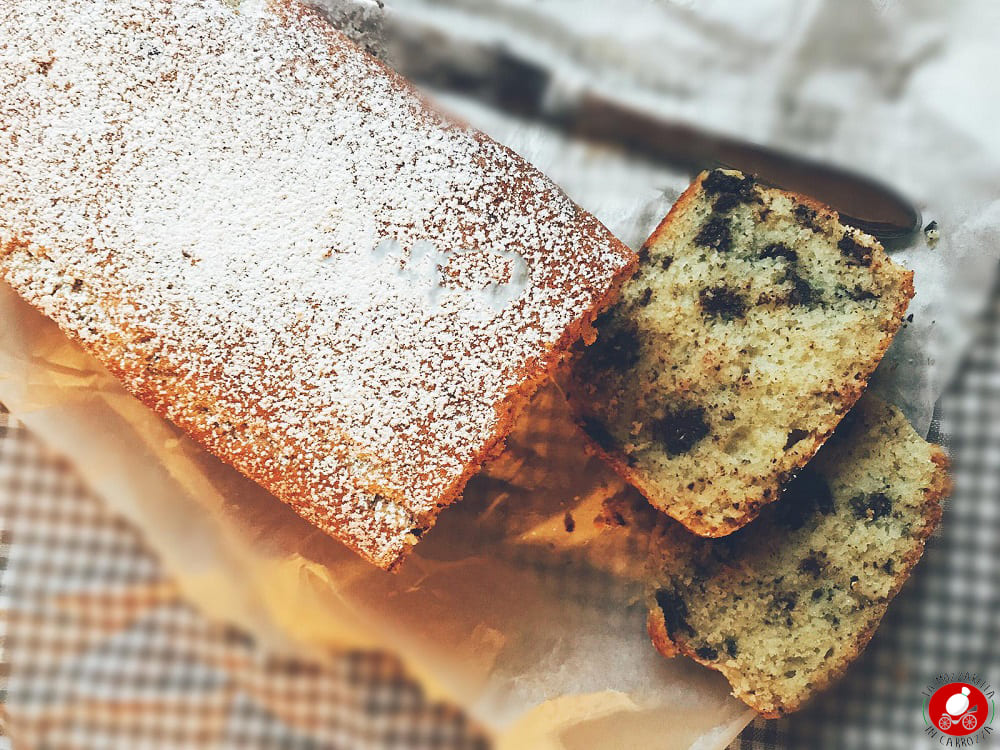 - Preheat the oven to 180 degrees. Sift the flours together with the yeast and keep aside.

- In a bowl beat the eggs with the sugar and the vanilla extract till fluffy.

- Add the yogurt and the melted butter, than the dry ingredients, while you gently keep beating the mixture.

- Add the chocolate chips and line the plumcake tray with parchment paper. Pour the mixture inside and bake at 180 degrees for about 35 min.

- Let it cook and sprinkle with icing sugar on the top.