Yields: 6 | Prep Time: 15Min ~ Cooking Time: 50Min | Difficulty Level: Medium
I would like to make a cake that could remind me to my favorite ice cream flavor: stracciatella. Here, the chocolate chips are surrounded by a fluffy and moist vanilla batter, which gives you a delicious final result. You will love this cake, trust me. Furthermore, I've also thought to a very nice idea of serving. Hope you'll enjoy it!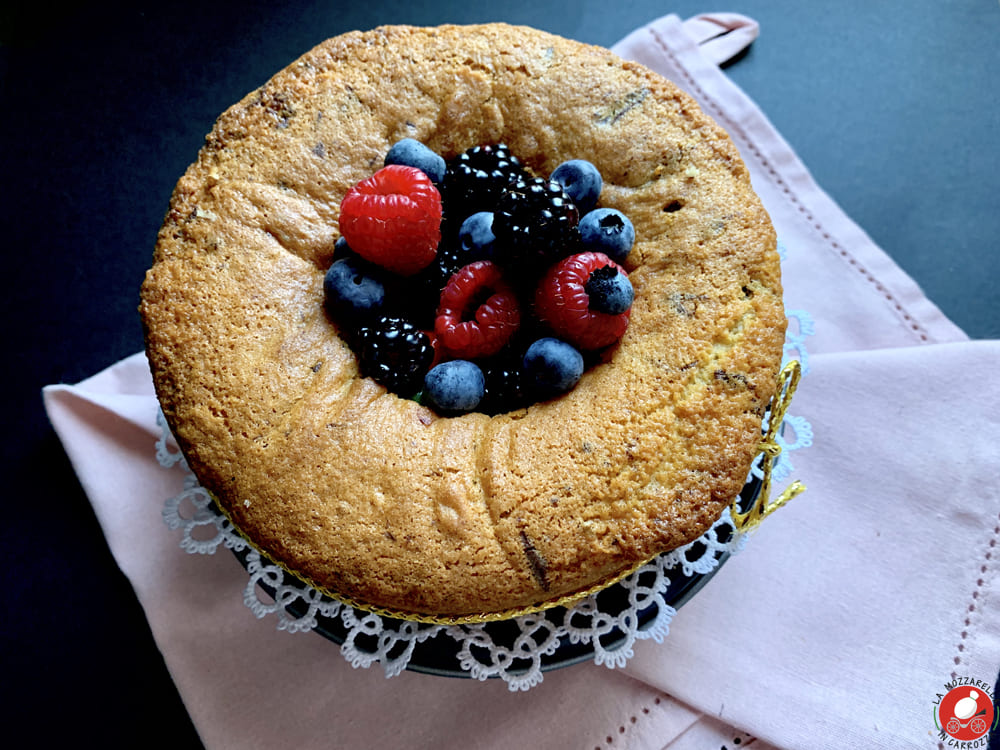 - In a bowl mix the flour with the yeast and set apart.

- Divide the yolks from the egg whites and whip these with 75g of sugar to a creamy firm consistency.

- Mix the yolks, the cream, the oil and the vanilla beans with the rest of the sugar. Add also the flour and the yeast.

- Gently stir the whipped egg whites into the batter, finally add the chocolate chips. Mix all the ingredients well.

- Pour the mixture into a round baking tray (18cm diameter) lined with parchment paper and bake at 180 degrees for about 50min. Once ready and cool, cut a circle in the middle of the cake. Gently remove it and full with some fresh fruit.

N.B

~ You can reduce the cooking time using a larger baking tray.

~ Put the chocolate chips in the freezer and they won't fall down on the base of the cake.

~ Cut the circle of the cake you remove into slice and serve them. You can also dice it into cubes and use them for the decoration.