Yields: 8 | Prep Time: 20Min | Difficulty Level: Easy
This cake is perfect when it's really hot and you need something sweet and fresh at the same time. You can choose your favorite yogurt to make it: if you love fruit, for example, try strawberry or blackberry yogurt, preferably creamy ones and without pieces of fruit in it. Whatever you choose, don't forget the topping: fresh fruit or chocolate sauce are my favorite.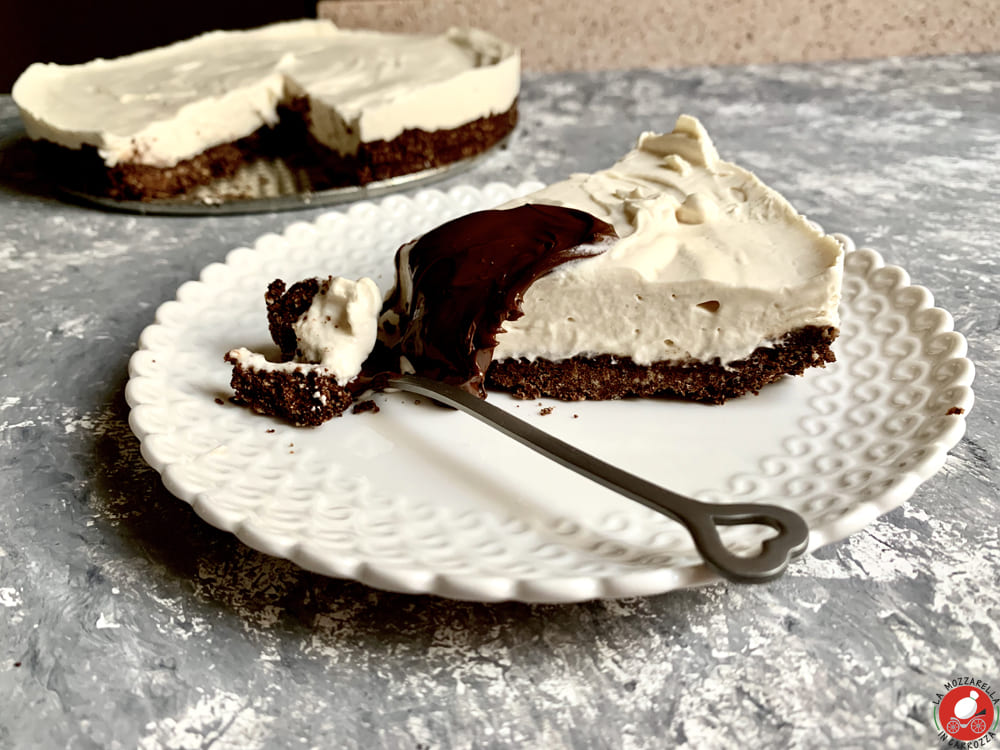 - In a good processer, pulse the oro saiwa biscuits with the cocoa powder until fine crumbs form. Add Nutella and pulse again until everything is combined.

- Pour the crumbs into a round baking tray (25cm diameter), spreading and pressing down with a spoon to create a fine layer on the bottom of the pan. Place in the fridge to chill.

- Meanwhile whip the cream with the icing sugar. Add the yogurt to the whipped cream and whisk just to combine.

- Pour the filling on the biscuits base and spread it evenly. Place the yogurt cheese cake in the fridge for at least 5 hours. You can also freeze it and remove from the freezer 1 hour before eating.