Yields: 2 | Prep Time: 20Min ~ Cooking Time: 10Min | Difficulty Level: Medium
An alternative version of baked pasta that even your children will gobble up. This pasta is slightly coated with a thin layer of béchamel sauce, which gives a creamy and irresistible flavor. You can add some mozzarella cheese or use asparagus instead of peas. For a perfect baked pasta remember to drain it as much al dente as possible!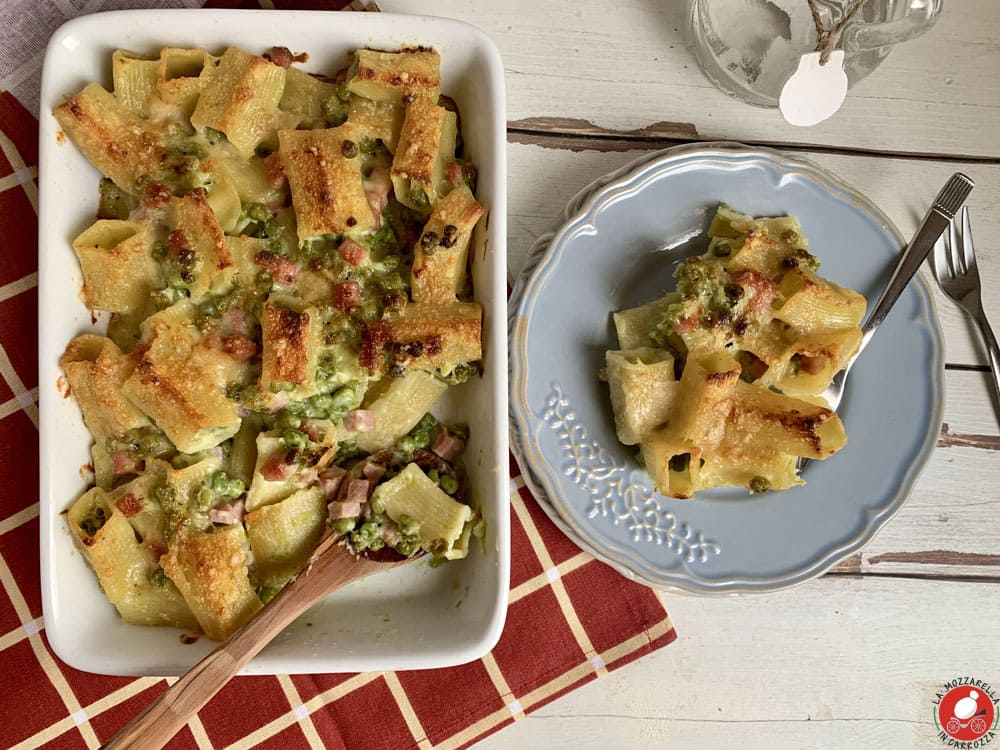 - For the béchamel sauce, melt the butter in a small saucepan, pour in the flour and stir. Add the milk, gradually, and keep whisking over medium heat until the mixture is creamy. Add a pinch of salt and place into a cleaned bowl. Cover and let cool.

- In a frying pan heat some extra Virgin olive oil, add the peas and the cooked ham, season with a pinch of salt and peppers, and stir fry until the peas are tender. Meanwhile cook pasta and drain it al dente.

- Mix two tablespoons of peas with two tablespoons of béchamel sauce. Add to the white béchamel and stir to combine.

- In a large bowl put your pasta and pour in the béchamel sauce, the peas and the cooked ham. Stir until everything is combined. Put the pasta into a baking pan and sprinkle with some grated cheese on top. Bake at 200 degrees for about 10min, until golden brown.