Yields: 4 | Prep Time: 30Min ~ Cooking Time: 10/15Min | Difficulty Level: Easy
As I've already told you, I don't like summer very much. Hot weather and being stressed because of holidays are not my cup of tea. There is one thing, anyway, that I really do love of this season: food. Fruit, vegetables, cold dish. In particular, I love every kind of pasta salads, and pasta alla crudaiola is one of my favorite. Let's make it together!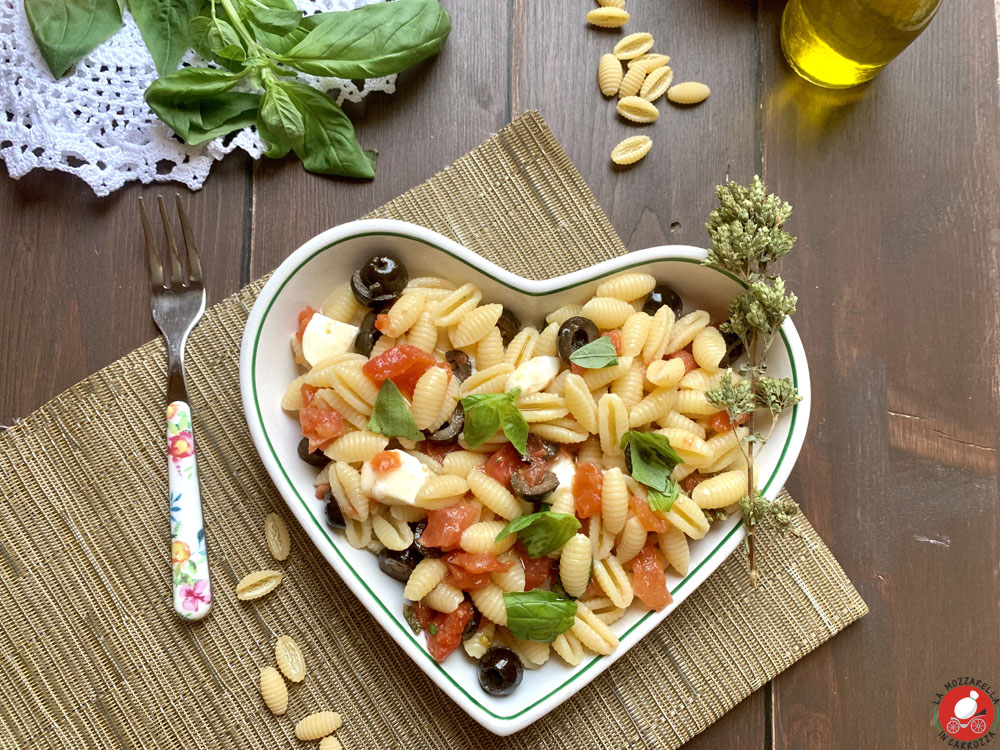 - Rince the tomatoes, score a "x" on their bottom. Use a sharp knife and don't go too deep. Bring a pot of water to a boil and add the scored tomatoes for about 2 min. Drain and transfer immediately in a bowl filled with cold water. You can also use raw tomatoes and omit this passage if you like eating them with their Skin.

- Remove the skin and the seeds from the tomatoes and chop into small cubes. Season with oil, salt, grounded black pepper, one garlic clove, fresh basil leaves and oregano. Let chill all the ingredients 30min.

- Cook the pasta al dente. Mix with the tomatoes sauce (remove garlic), add the mozzarella cheese diced into small cubes and the olives. Mix to combine and garnish with a sprinkle of EV olive oil.