Yields: 2 | Prep Time: 25Min ~ Cooking Time: 15Min | Difficulty Level: Medium
Last glimpses of summer: eggplants, tomatoes and burrata. Ingredients that I really love, especially when they are combined in the same recipe. I will miss all these flavors this winter, while I will be eating my hot soup. For these reason, I didn't feel guilty to eat this pasta twice. Simply tasty and delicious.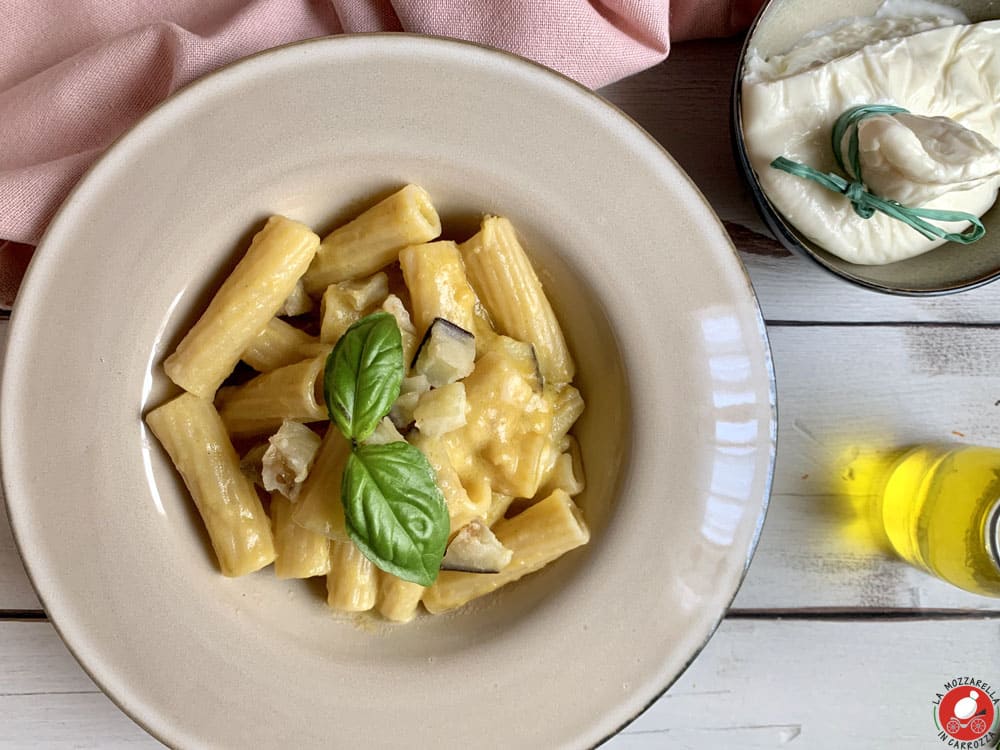 - Cut the eggplant in two halves. Slice each half lengthwise, then cut into thin strips. Flour them and deep fry for few seconds until slightly golden. Drain on kitchen paper.

- In a large fry pan, stir fry the garlic clove in some EV olive oil to flavor it, then remove. Add the tomatoes sauce, 1/2 glass of water and a pinch of salt. Cook for about 15 minutes then pour in the eggplant stripes. Stir to combine and set apart.

- Cook pasta and drain it "al dente". Pour in the pan with the sauce, add the burrata and the tsp of pesto. Stir until everything is combined and creamy. Serve immediately, garnishing with some fresh basil leaves.