Yields: 2 Servings | Cooking Time: 10/15Min | Difficulty Level: Easy
Cauliflower is very important for our health and I cook it very often during the winter season. I love it in this recipe because it goes perfect with the other ingredients. You can prepare it earlier and bake just few minutes before your lunch or dinner.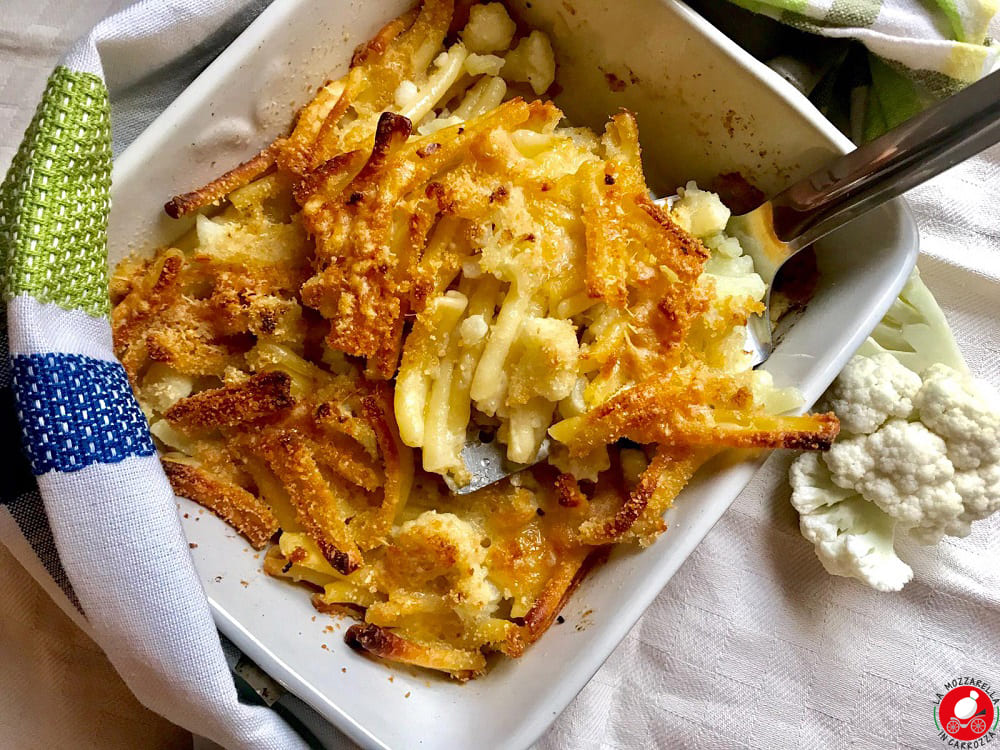 - Cut the cauliflower into small bite-sized florets. Rinse with fresh water.

- Cook pasta and cauliflower florets together into salted boiling water but don't over cook them. Drain and put in a bowl.

- Make the besciamella sauce: in a small sauce pan heat the butter until melted. Add the flour and stir till the mixture becomes light golden brown. In another pan heat the milk and pour it gradually in the butter mixture, whisking until it will be thickened. Season with salt and pepper.

- In a bowl combine pasta, cauliflower florets and the besciamella sauce and pour into an oven pan. Sprinkle with breadcrumbs and grated cheese on top.

- Bake at 200 degrees till the top will be crunchy and golden.