Yields: 4 | Prep Time: 10Min ~ Cooking Time: 30/35Min | Difficulty Level: Easy
I've never liked cooking fish. I've always fried "bastoncini" because it was easy and quick. Now, I'm learning new recipes using fresh fish and I ask my fishmonger to clean it for me. This recipe is easy to make and leftover sauce is very tasty with toasted bread! Try it!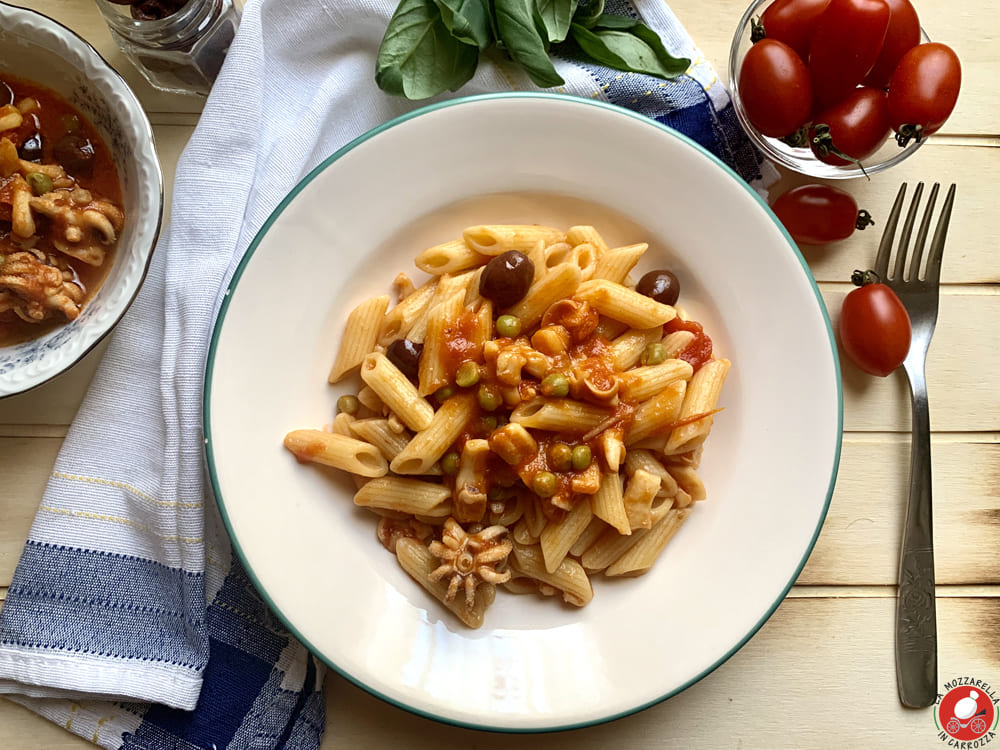 - Heat the oil in a saucepan and let the onion spring and the parsley sti fry at very low heat for about 1min, then remove them. Add the minced cuttlefish and stir.

- Pour in the tomatoes sauce and the peas, add a glass of hot water and a pinch of salt. Cover and simmer for about 30 min until the sauce is thickened. Add the olives 10 minutes before turning off the heat.

- Meanwhile Cook the pasta "al dente" and once drained, pour in the pan with the fish sauce and stir to combine all the flavors. Serve with parsley chopped or fresh basil.