Yields: 4 | Cooking Time: 15Min | Difficulty Level: Easy
This is a last-minute recipe, made with the very last ingredients that was laying in my fridge. Anyway, I love the final result! Above all: my husband and children has liked it as well: such a rare thing when vegetables are involved!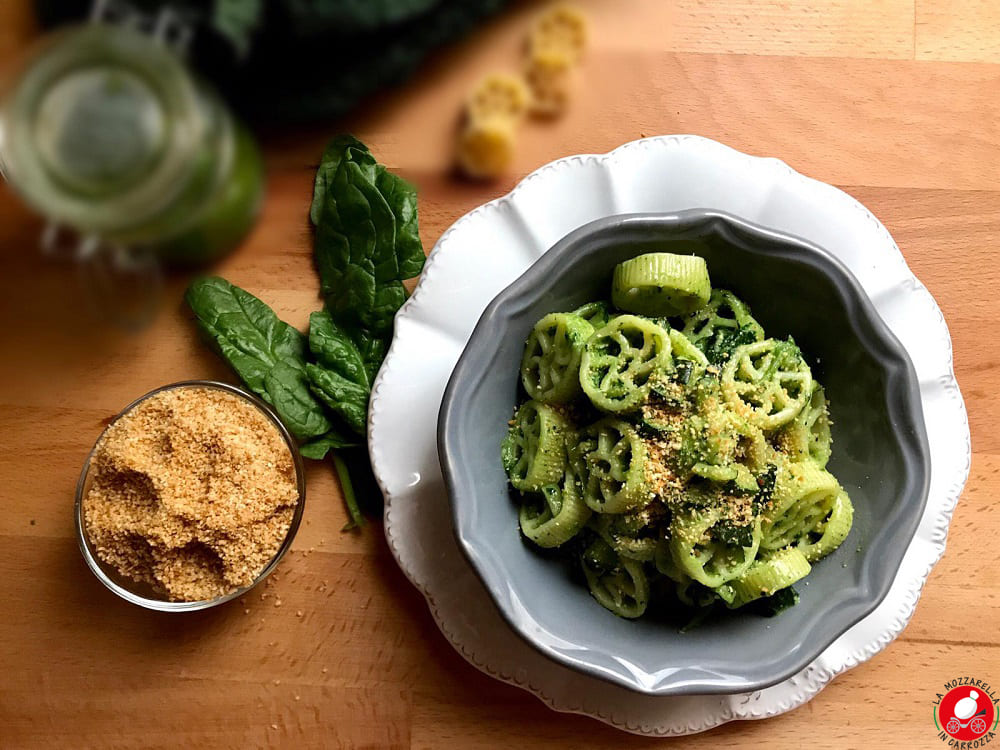 - In a large pan, fry the garlic glove in the extra virgin olive oil, then remove it and add the diced zucchini and the spinach. Cook for about 10 minutes.

- Meanwhile, cook pasta in a large saucepan of boiling salted water. Drain and pour into the vegetables pan.

- Add the pesto kale and some pasta cooking water.

- Stir all the ingredients and let thickening until everything is combined.

- Serve with some toasted breadcrumbs on top.