Yields: 2 | Cooking Time: 15Min | Difficulty Level: Easy
How much I love autumn! It's colours, its flavours, its fruits. In this period, Pumpkin is always in my fridge because I really do love it. I store it in my fridge so that I can cook it every time I want. Here, pumpkin is the sweet and creamy ingredient that goes really on well with the radicchio and the cubes of speck.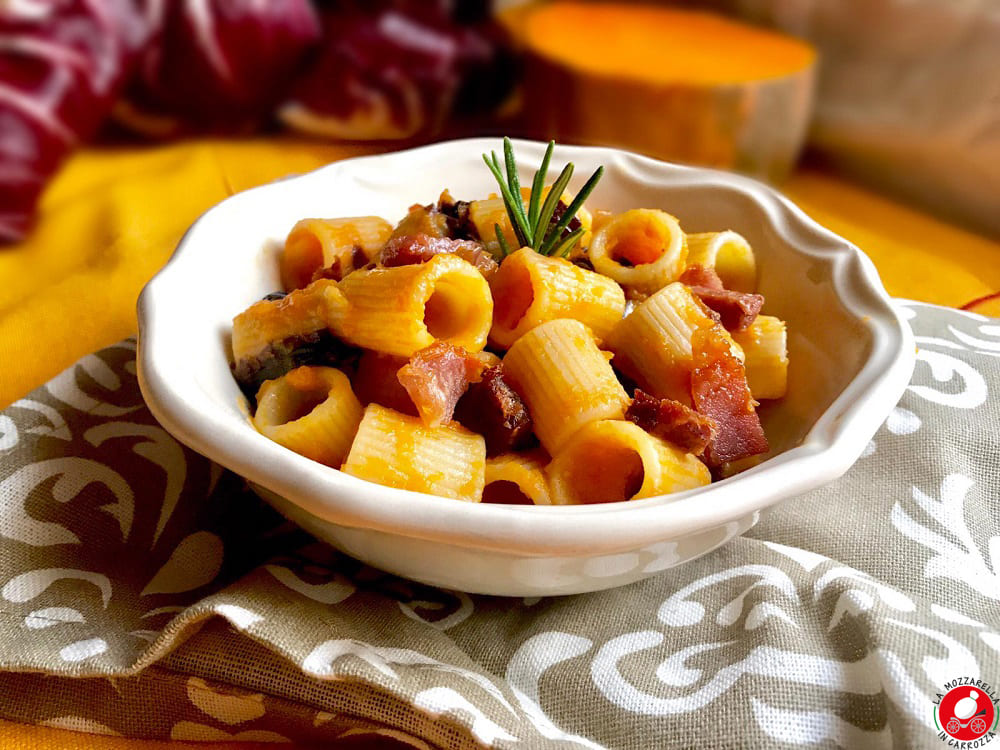 - Cut the pumpkin into cubes and put on a tray lined with parchment paper. Roast them at 180 degrees with some rosemary until soft. Than, smash with a fork.

- In a pan, slightly fry the onion with the radicchio, add the cubes of speck and let them cook for few minutes.

- Meanwhile, cook pasta following the package directions and Once drained, toss in the pan. At this point, add the pumpkin and some pasta cooking water.

- Stir all the ingredients to combine and finish with some extra virgin olive oil.