Yields: 2 | Prep Time: 20Min ~ Cooking Time: 10Min | Difficulty Level: Easy
I really do love pumpkin! It goes on well with everything: pumpkin balls, soups, cakes or custards. I always buy it during this season. My favorite is "mantovana" pumpkin, with a more consistent texture and very similar to chestnuts. Today, I've made pasta with roasted pumpkin, delicious as well if you decide to bake it for some minutes before serving.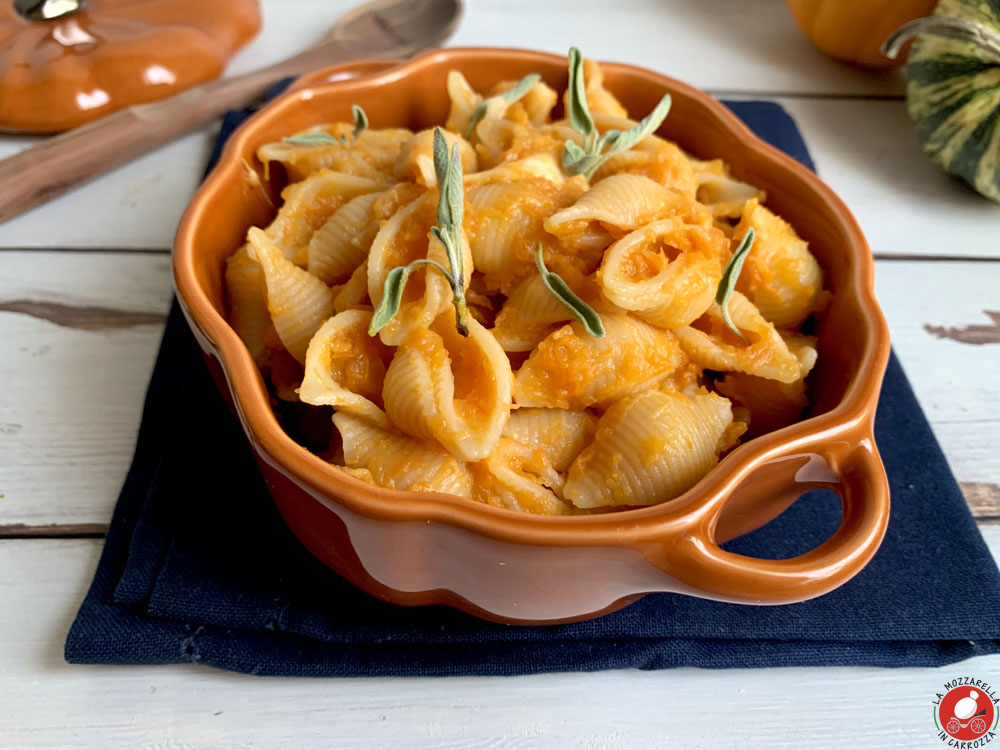 - Cut into slices the pumpkin, they shouldn't be too thin. Arrange over a baking tray lined with parchment paper, season with a pinch of salt and sage levels. Bake at 200degrees for about 7/8minutes, until pumpkin will be soft and roasted on the edges.

- Mix pumpkin in a blender with 2tbsp of EV olive oil until creamy.

- Boil pasta and drain it al dente. Meanwhile cut into small cubes the cheese. Add the pumpkin cream to the pasta, together with the cheese cubes. Stir until everything is combined.

- Serve immediately, garnish with fresh sage leaves and ground black pepper.