Yields:2 | Prep Time: 10Min ~ Cooking Time: 15Min | Difficulty Level: Easy
Longer, sunny, hot days. Spring is coming and I know it because I can't stand anymore broccoli or cauliflower. On my table: salads, few shy cherry tomatoes and colorful dishes like this pasta. Here Vegetables aren't over cooked so they remain crunchy and tasty. Don't forget to Use fresh aromatic herbs like basil and thyme: they'll make the difference!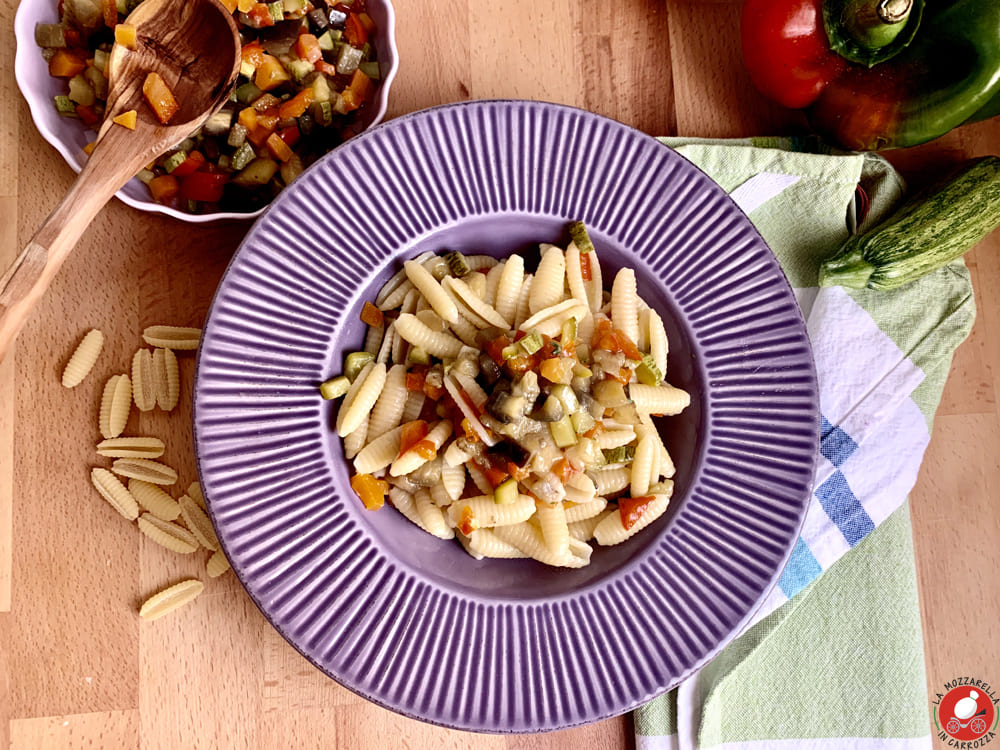 - Chop the onion spring and stir fry it in a large pan with some Extra Virgin olive oil. Stir in vegetables, season with a pinch of salt and cook until veggies are still crunchy.

- Bring a pot of salted water to a boil and cook pasta "al dente". Tip the drained pasta into the pan with the veggies, add a glass of pasta water and cook until the liquid is reduced.

- Turn off the heat, add the grated cheese, the basil and the thyme.

- Serve with some extr Virgin olive oil and ground black pepper.