Yields: 2 | Cooking Time: 15Min | Difficulty Level: Easy
I usually prefer quick and easy sauces for my pasta dishes, especially when I'm in a hurry. This pasta is really easy to make but simply delicious, creamy and flavored. Check all the ingredients and Run in the pantry!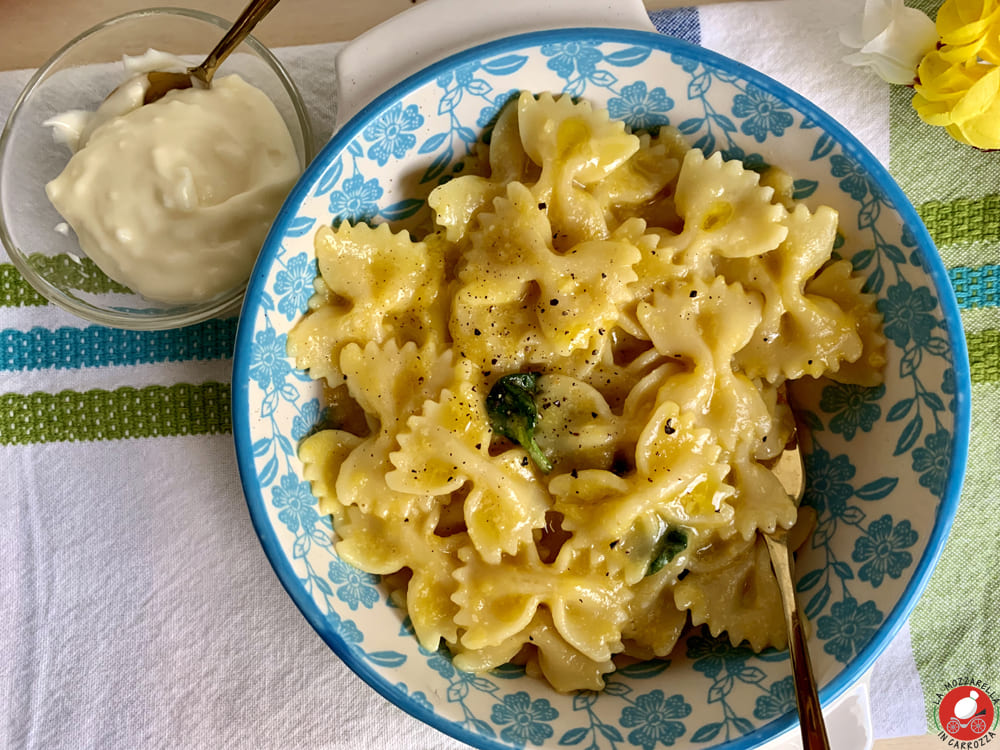 - In a large pan stir fry the spring onion (chopped before) then add the cherry tomatoes. Add a pinch of salt and a pinch of sugar too, to balance the acidity. Cover with two glasses of water and cook 30 min, until thickened.

- Remove the skin and the seeds of the tomatoes using a strainer than put into the pan again.

- Cook pasta in salted boiling water. Meanwhile mix the stracchino cheese with 1 tbsp of extra virgin olive oil and 2 tbsp of pasta cooking water until soft and creamy.

- Drain pasta and pour into the pan with the sauce, stir and finally add the stracchino cream and the basil leaves.

Serve with some fresh stracchino on the top and grated black pepper.