Yields: 4 | Prep Time: 30Min ~ Cooking Time: 5Min | Difficulty Level: Medium
I've learned to make potato gnocchi recently, after lot of attempts. Usually, homemade gnocchi are made with eggs but I don't like them too much so I was searching something different. Once found the right balance between ingredients, consistency and taste, I've decided to stop, declaring the recipe on the blog as my favorite. Now, I made gnocchi very often, changing the sauce every time. Today's sauce is made with eggplant and fresh tomatoes. Try them with some grated ricotta and they will be perfect!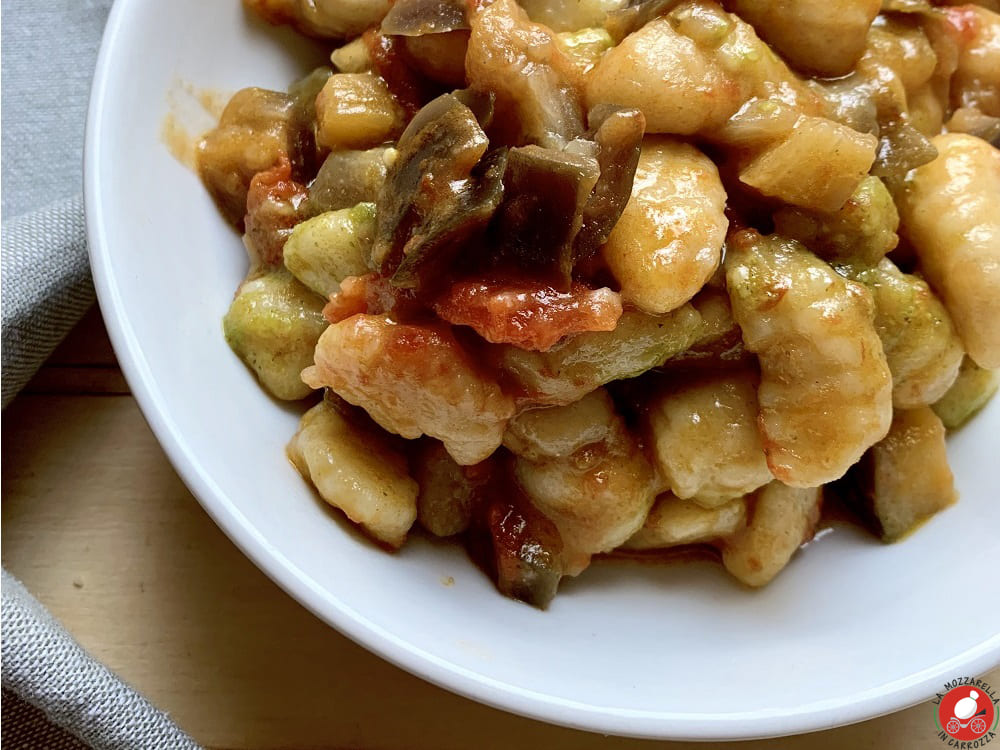 - Prepare gnocchi following my recipe.

- Make the sauce: Heat the oil with the onion spring in a large frying pan. After few minutes remove it and pour in the tomatoes. Stir, add a pinch of salt and the eggplant diced into small cubes. Cook gently for about 20-25 minutes.

- Boil the gnocchi until they float to the surface, then remove. Pour them in the frying pan with the sauce, add one tablespoon of pesto and stir gently moving the pan to combine all the ingredients. Serve immediately!