Yields: 4 | Cooking Time: 20Min | Difficulty Level: Easy
I think this is one of my favorite comfort food. Hot, tasty and so delicious that when I eat it I would like to be a never-ending risotto. My mother loves risotto and when I was a child she always cook it, in different recipes. This spinach and taleggio risotto is perfect in winter but if you use fresh baby spinach and robiola cheese is perfect in spring as well!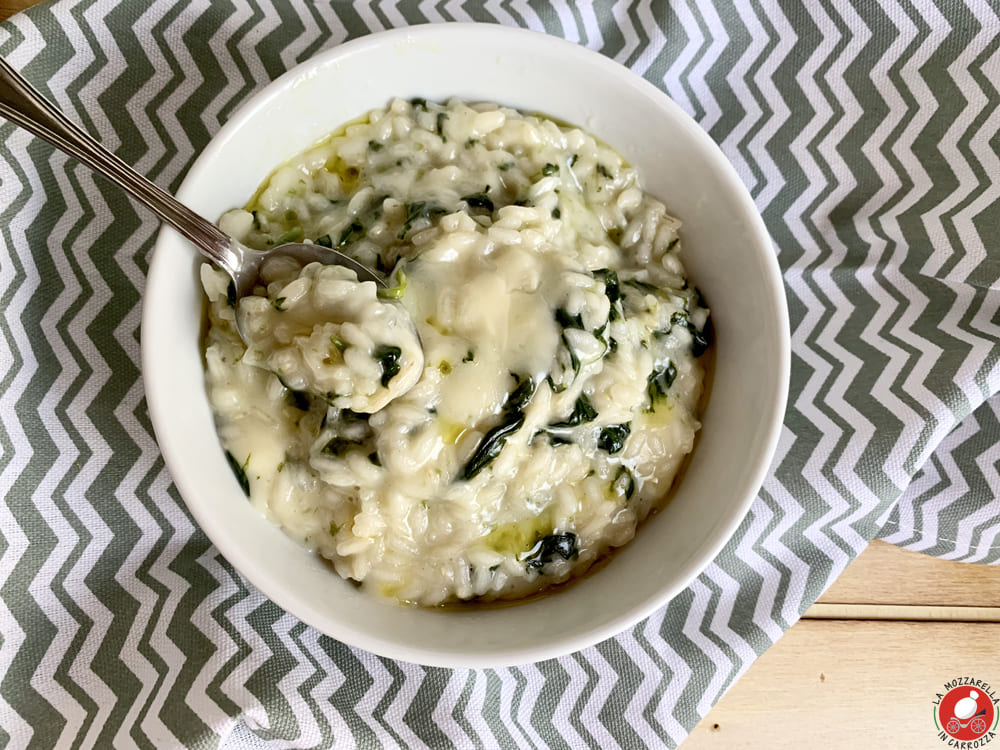 - In a large sauce pan toast the rice "a secco", without oil or butter.

- Behin to add the broth, a ladleful at a time and stir the rice. Add the oil and the spinach (rinsed and drained before).

- When the broth has been absorbed add another ladleful, until the rice is cooked.

- Once ready turn off the heat and add the cheeses. Now you should taste your risotto: if necessary season with a pinch of salt.

Serve immediately.